Stories of Hope, Unity and Transformation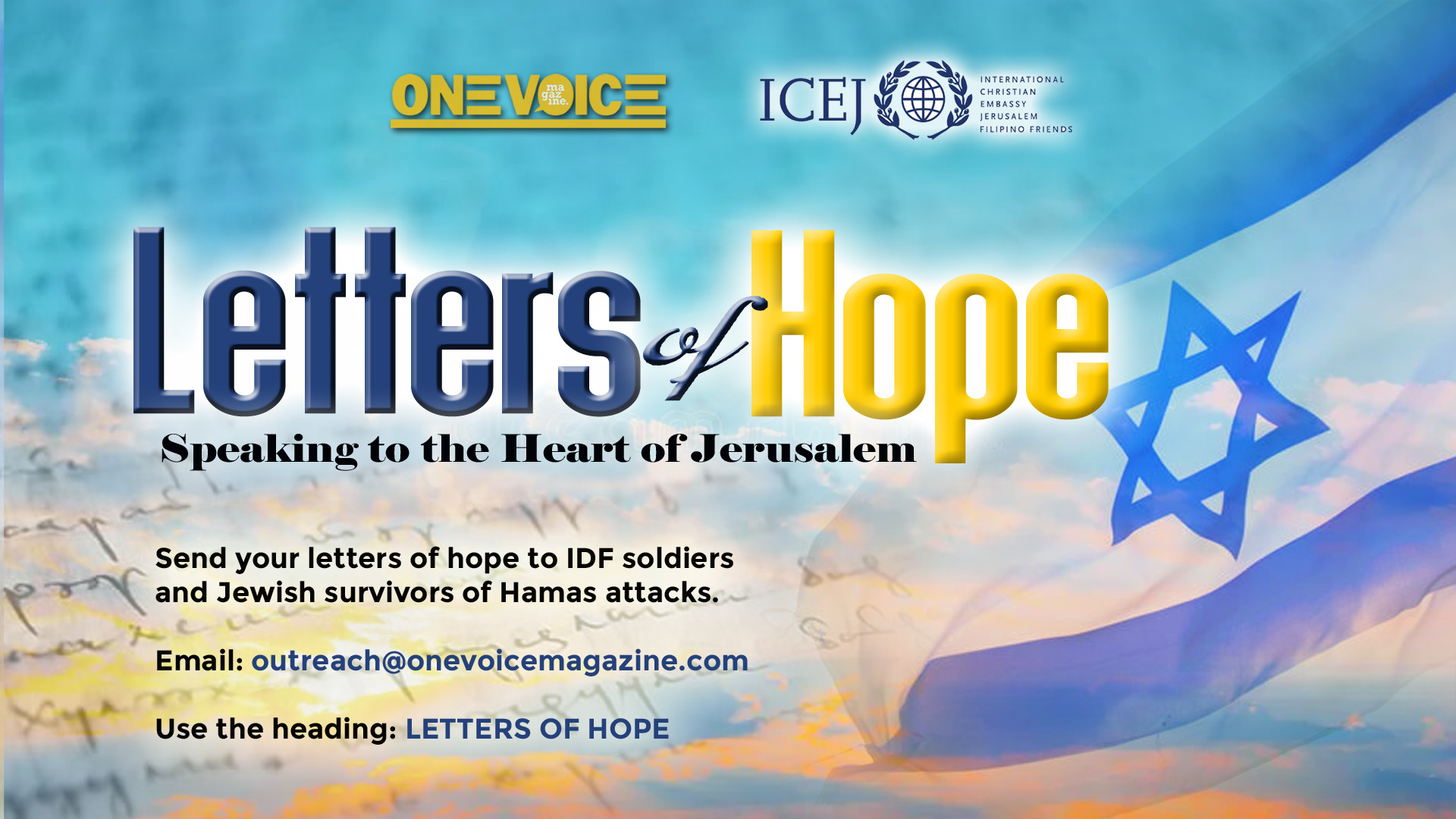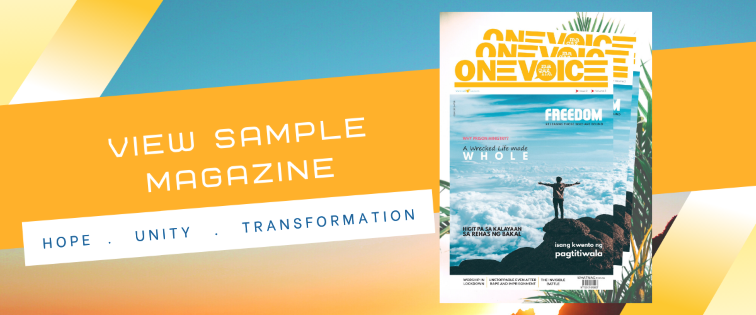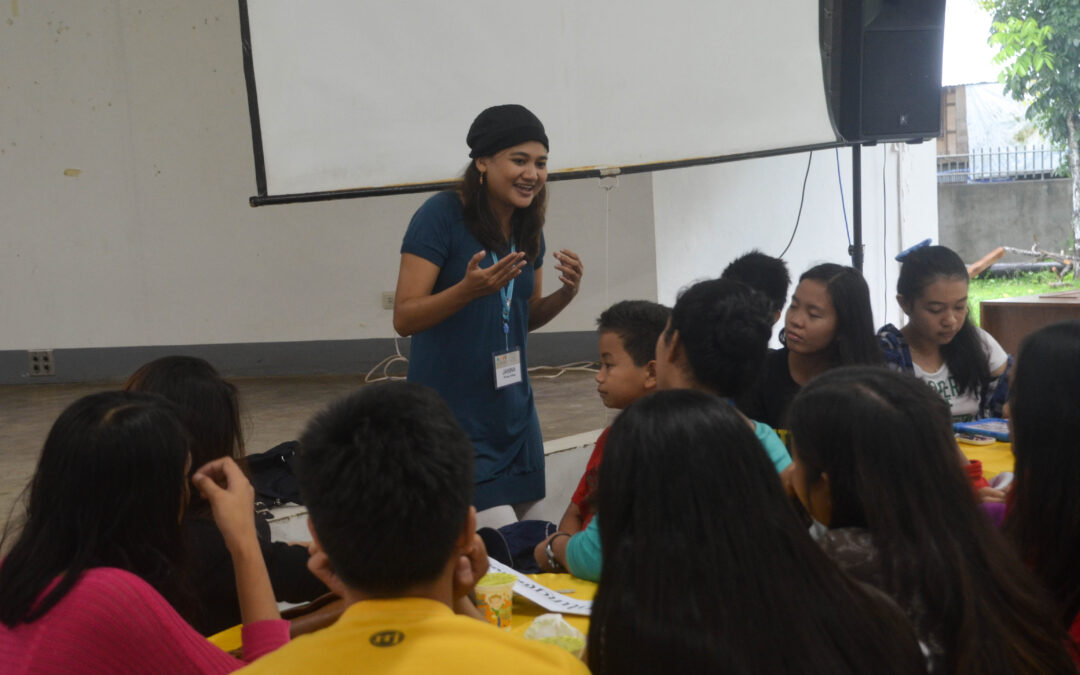 A New Season for One Voice Magazine One Voice Magazine is in a beautiful season of fruitfulness this first trimester of 2021. We continue our Internet radio broadcasts with UCAP Radio, release weekly stories on our website, and share almost-daily memes on our Facebook...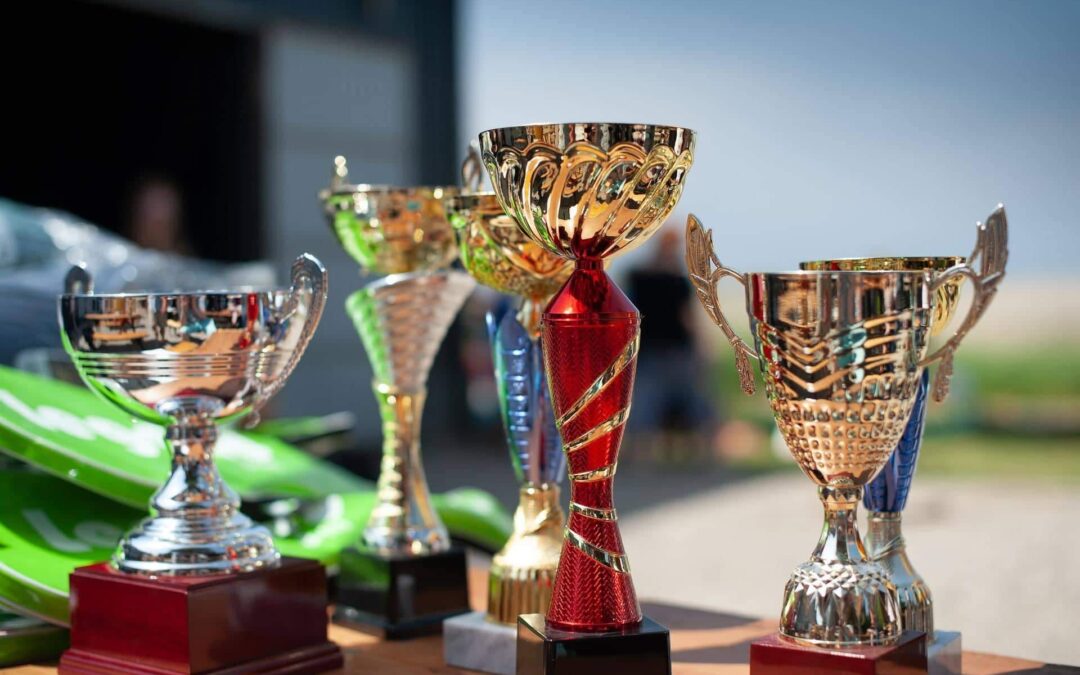 https://youtu.be/d_HnV2hXz4E Pakinggan natin ang kwento tungkol sa AKO. Huwag na ang kwento ng iba tungkol SAYO Simulan ang epikong kwento sa tulong ng aking talento kaya makinig at makuntento Handa na ba kayo? Kasi magsisimula na tayo Lapis at Papel ang puhunan sa...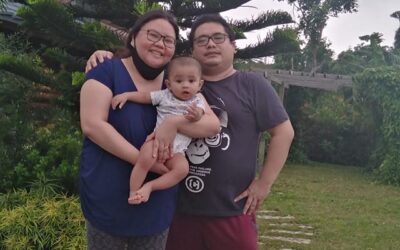 The story of Pia and Jonathan Rapusas As told to Rheyn Altoveros What would you do if you found out you were pregnant on the same day you were to give birth? Sounds like a scene from a sci-fi movie? No, this is a real story. My name is Pia, and my husband and I share...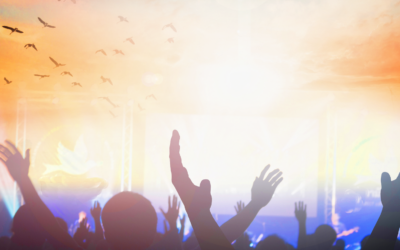 Our Worship Journey Imagine yourself standing somewhere in the middle of an auditorium. You're among dozens, maybe even hundreds, singing praises to God in one accord. A worship band is right on centerstage, leading the crowd in exuberant worship music. Colorful...
Miracles Since My Infancy When my mother was three months pregnant, she had a miscarriage—the baby inside her was pronounced dead. The doctor immediately came to attend to her. After a few minutes, the doctor surprisingly heard a heartbeat. My mom couldn't help but...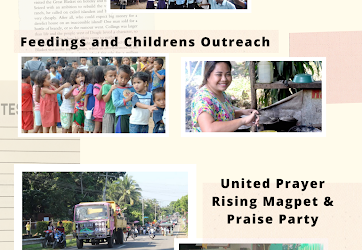 I told my parents and they got mad. Nevertheless they still bought me a ticket bound for Mindanao. My faith in Jesus Christ caused me to leave my family and travel alone via ship at the age of 15. It was scary. But I knew that there was no turning back after truly...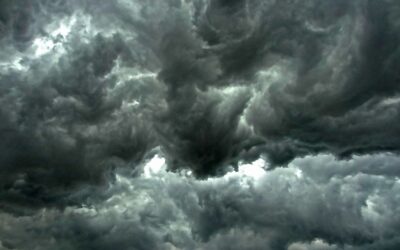 My Lukewarm Childhood I grew up in a Bible-believing community because my mother was already attending a local church when I was born. My mother made sure I grew up attending church choir, children's Sunday school, daily vacation bible school, and other church...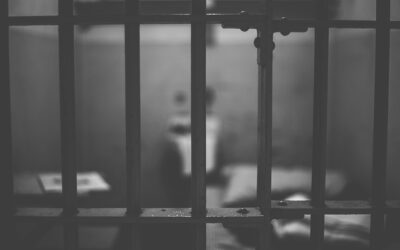 Scripture Reference: Luke 4:18-19; Matthew 25:34-36 Prison Ministry is Difficult Prison ministry is not an American dream. It is not the land of milk and honey, not a wonderful mission field as well. It is a very difficult mission field. You expose your life to...
No Results Found
The page you requested could not be found. Try refining your search, or use the navigation above to locate the post.