Grace in Timing
And just like that, the first trimester of the year is over!
We are very grateful for the myriad of tasks we finished in the first months of 2021, particularly the completion of A NEW DIRECTION, the print issue of One Voice Magazine, and the launch of our "Adopt a Hospital" campaign! These were done in the midst of the pandemic, our continuous Friday broadcasts, website article writing, meme creation, and—for the majority of the One Voice team—the juggling of other jobs. God has been faithful and oh-so-good!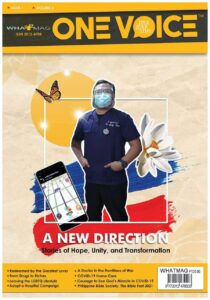 Admittedly, there were delays in the release of the print issue and the delivery of goods to Benguet in our "Adopt A Hospital" Campaign. One big reason was because COVID-19 hit not just my neighborhood, but my home! It took me a while to recover from the virus (you can read my story, "Home Care or Covid-19" in our print magazine).  However, one of the blessings that occurred is that the One Voice staff stepped up and made sure weekly operations were ongoing despite my absence. In the season of personal sickness, we swam together in the unforced rhythms of grace and time. I am so THANKFUL for the One Voice team!
Now we're getting back into necessary speed!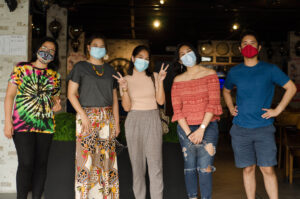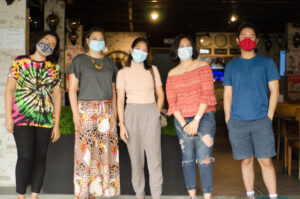 Our Published Material
In this second trimester, One Voice Magazine will be circulating in the bookstores listed in our website (onevoicemagazine.com) and at online shopping sites like Lazada and Shopee.
If you would rather have an e-copy of the magazine, you can buy subscription for a year's worth of e-magazines. Simply press the SUBSCRIBE button on our website for you to purchase and then access your e-copy. You can subscribe to a 1-year supply of magazines (three issues), or simply buy a solo copy for yourself.
If you are blessed by our weekly stories, memes, broadcasts, or our print issue, we'd love it of course, if you could tell your friends about these! Your actions to "share" or re-post what we publish can bless many people and literally save a life! After all, who knows if a friend in your Facebook list is struggling with suicidal thoughts or addiction? Who knows if a relative is in need of true freedom? Or if your sibling needs a word of encouragement from a meme?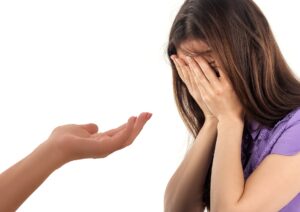 If you are praying to God for a huge harvest in His kingdom, I encourage you to move in faith and sow huge seeds, too! One easy way for you to do this is to press the SHARE button on our stories, memes, and broadcasts! If you grab hold of our print issue, please share our links with people online so they know where to purchase their own copies too. We want people to know the importance of hope, transformation, and unity. We want people to know how important and real God can be to everyone who seeks Him!
Adopt a Hospital Campaign
We are going to see the completion of our "Adopt a Hospital" campaign with our project partner, the Philippine Bible Society (PBS), this May. The PBS donated Bibles for this cause, in alignment with their "Spread Hope, Not Fear" campaign. They also did the packing so that the frontliners will receive bundles that contain Bibles, One Voice Magazines, your letters, and food vouchers from our sponsor, Jollibee.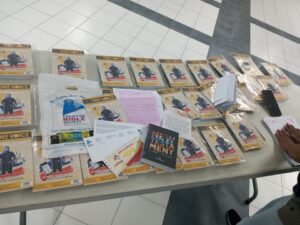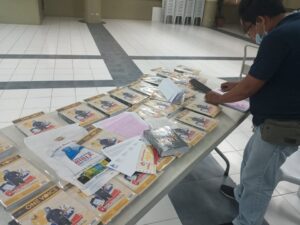 After the frontliners of Benguet General Hospital receive their gift of words, they will have a scheduled time of online prayer with the One Voice team and PBS. You can bet that it will be a lovely time!
To our other partners and sponsors for this campaign, including Bethel Avodah Foundation, Beyond Wellness, and the schools that joined us like Enfuego Christian Academy and International Christian Academy, a very big THANK YOU to you!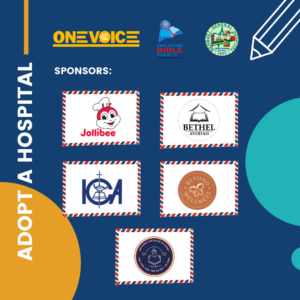 Second Trimester Targets
Our second trimester theme will explore FREEDOM. What is true freedom? How can one live in the truest, fullest form of it? How can one be free from bitterness or resentment or from tangible addictions like drugs or from secret sins like the indulging of pornography? Our stories and broadcasts will touch on the different facets of freedom.
One Voice Magazine will also be looking at the sector of society that knows imprisonment all too well and whose yearning for freedom is deep. We will be featuring stories from persons deprived of liberty or those behind bars. It will be a challenge to show them love in this pandemic, but I believe it is possible as the One Voice team will be forced (gladly) to be creative! Oh, we are up for this challenge! Are you? Tune in to our broadcasts for details, especially in the months of June and July!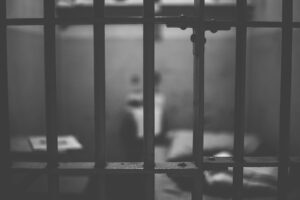 As we continue with our storytelling of what it means to be in real relationship with God and man, it is my prayer that we all realize just how beautiful life is when Jesus sets us free. Galatians 5:1 says, "It is for freedom that Christ has set us free. Stand firm, then, and do not let yourselves be burdened again by a yoke of slavery" (Gal. 5:1). Let's make this truth a reality in our daily living! Let's know and enjoy freedom—the kind that lockdowns cannot stop—and stand against every form of slavery in our lives!
Are you ready? It will be an exciting second trimester with you!  Let's share our stories and explore freedom together!
Journeying with you in life,
Janina Marie Rivera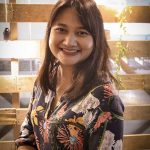 Janina Marie Rivera is the author of the book, A Night Bird Sings of Blindness and Fear and has co-authored the devotional, Dawns, published by OMF Literature. She is a contributing poet in the books Joyful Light and Whitmanthology: on Loss and Grief by Various Authors. She is the Editor-in-Chief of One Voice Magazine.