Trying to Make Ends Meet
I was unemployed in the Philippines for six months while waiting for my job in Qatar to become a reality. I asked a friend who owned a company to give me work as I waited. I thank God for this because the monthly pay I earned from this short stint helped Steve and me survive– though I still needed other sidelines to pay off some mortgages. Even then, the money I received was not enough.
I told God that I could not wait anymore for His "promised land" for me, so I decided to apply for a job in Germany. I prayed about it. The interview went well, but I was told that I needed to attend German language classes for three months to qualify. This was another dilemma! Three months? Many questions arose: What if I did not pass the language exam? Where would I be?
On August 14, 2016, during the Sunday service at church, I broke down. I asked God if Germany was part of His plans for me. If it wasn't, then I told Him I wouldn't attend the language classes the next day. I was anxious and desperately crying for help. I wanted His answers because I felt too lost.
The next night, on August 15, I received a text message from the Qatar Council of Health Practitioners that my license was approved. I thought it was a scam! The next day, the manpower agency called me to go for a medical exam. Once again, God surprised me! He is never too early, nor too late! It took me eight months of waiting for what the Lord had promised!
Challenging Beginnings
When I left for Qatar, I tried to fix my brokenness. I was going to be alone in the Middle East for a while. Steve would follow me there later on—once I passed my probationary period.
My first year in Qatar was challenging. I experienced financial struggles while trying to mend broken relationships from back home. Not only that; my dad was admitted to a local hospital in the Philippines and diagnosed with a left hemiplegia stroke one month after I arrived in Qatar.
As the eldest child, I took the responsibility of making ends meet. Instead of borrowing money in the Philippines because of high interest, I applied for a bank loan in Qatar where the interest rate was minimal.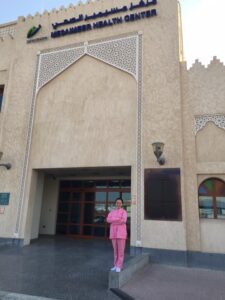 God Continues To Provide
The loan really helped us pay off debts when my dad got sick. Again, I kept asking God why these things were happening. It came to the point where I asked God to take my life! However, I knew the Lord was teaching me to trust Him more and to continue praying to Him. Eventually, by His grace and provision, I was able to pay off the debts and mortgages. I was also faithful to God in the area of my finances through the giving of my tithes and offerings.
God gave me breakthrough not just in finances. My father recovered, and it was a big miracle for all of us. Doctors told him that it would take a long time before he could return to normal, but a year after his heart attack, God gave him complete healing.
To make a long story short, that first year became a season of bittersweet memories containing successes and failures. Finally in 2017, Steve arrived in Qatar to be with me. It took another year before Steve found a job. Again, I was almost on the verge of giving up, but Steve always reminded me of God's promises to us.
Breakthrough from the Lord
In 2018, we saw how God's faithfulness came through for us. I have a picture frame of answered prayers, and this became a reminder of how my faith goals were answered according to God's plans. While in Qatar, God gave Steve and me our little Joshua Jaden. After four years of being in this nation, I've learned that our place of blessing is indeed the place of obedience where God leads.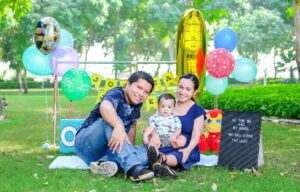 The Lord never gave up on me even though I had a lot of doubts and struggles. People still ask me what our next plans are. If God tells Steve and me to move, then it is time to move. But as of this moment, I am enjoying my answered prayers; my big blessings–Steve and Joshua Jaden. It may have been difficult to obey God, but His faithfulness is continually evident in my life. I cannot stop from praising and declaring how mighty He is in our lives! Qatar is indeed my place of obedience.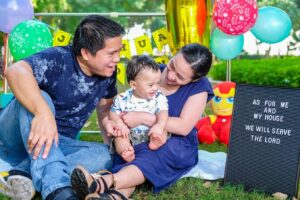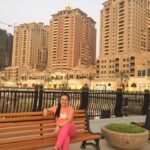 Sherlyn Myka Subrida-Balista
Sherlyn Myka Subrida-Balista is a registered nurse currently residing in Qatar and working as a staff nurse in a government health center. She has been married to Steve Bercero Balista for 6 years, and their greatest miracle is their firstborn son, Joshua Jaden. She heads the Evangelism Ministry of The Great Commission Global Church and is taking her Masters Degree in Biblical Studies at the Grace School of Theology (Online Bible School).