Dreams. When we were little, we were filled with them. Whether we wanted to be an airline pilot, a soldier, a singer, a chef, a truck driver, or a garbage collector, we came alive when we spoke about the future versions of us or the future things we'd accomplish. It just seemed natural and good AND RIGHT to dream!
Fast forward to twenty years later and what do we see? Some of us have achieved a certain level of fulfillment to our dreams; others are still going after their dreams; and still others have laid them to the side of the road, picking up new dreams befitting their gifts and seasons. However, some have done something else– buried their dreams down a 6-foot hole in the ground. Perhaps these dreams seemed too foolish to run with, or too difficult to chase. Perhaps the lack of resources became a problem. Or perhaps the words of others were too hurtful, causing these dreams to morph into the stuff of nightmares.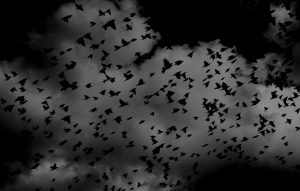 I believe that God is the author of every good dream. And I believe that He delights in filling our hearts with dreams and plans for the future. He invites us to step into His arena of hope where HE Himself can resurrect old dreams or transform them into better, more fulfilling ones. Why? Because He, too, dreams. He, too, plans. And in His dreaming, He moves.
In the Bible, we see such an instance where God releases His "Dream word" for Israel during their 70 year exile. It was one where He declared a picture that proclaimed life in the midst of war and death and captivity.
"For I know the plans I have for you," declares the LORD, "plans to prosper you and not to harm you, plans to give you hope and a future. (Jeremiah 29:11)
This is Scripture that we ourselves can embrace when bad things happen to us and our dreams just seem so far away.
We have a God who is the ultimate Dream Weaver. He hovers over each of our "darknesses," waiting to proclaim: "Let there be light!" – just like how He did in Creation when everything was so dark and chaotic. God stepped in and filled the universe with His dreams: sun, moon, earth, trees, seas, animals, and people!
His dreams took form and came alive.
Just like you and me.
Yes.
We are His dream.
We are alive.
Even before we were born—a good number of millennia ago—God picked up His divine pen and started to write about our lives— every day of it. In Psalm 39, it says:
"My frame was not hidden from you
when I was made in the secret place,
when I was woven together in the depths of the earth.

Your eyes saw my unformed body;
all the days ordained for me were written in your book
before one of them came to be.

How precious to me are your thoughts, God!
How vast is the sum of them!

Were I to count them,
they would outnumber the grains of sand—
when I awake, I am still with you."
–Psalm 139:15-18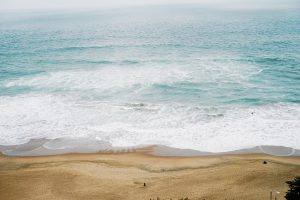 We weren't just woven in our mothers' wombs. We were fashioned in the depths of the earth—in the deepest layer of thought and dirt where God knew He could create Adam and the whole human race. God knew when He wanted to release us into life. He planned for it—thought about what we would become, what gifts and callings we would have, where we would live, what our names would be, whom we would impact.
He wrote about our days—"before one of them came to be."
It is amazing to think about God's heart regarding dreams. He wants to make our dreams come true—or to be more exact: His dreams with us and for us to come true! This makes One Voice Magazine's July-August issue very important!
As I close my editorial, here are some questions we can think of: What has God put inside us that needs to be birthed into the world? And how about our dreams at night? Can God use them to speak into our hearts? Can He birth them into reality?
Enjoy this DREAMS issue of One Voice Magazine, dear readers!
One with you in the Dream Pages of life,
Janina Marie Rivera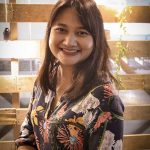 Janina Marie Rivera is the author of the book, A Night Bird Sings of Blindness and Fear and has co-authored the devotional, Dawns, published by OMF Literature. She is a contributing poet in the books Joyful Light and Whitmanthology: on Loss and Grief by Various Authors. She is the Editor-in-Chief of One Voice Magazine.