There are days when we think we were put on this earth to save others, and the moment we are unable to do any saving, we find that burden bearing more weight than we can carry. A few years ago, I discovered that I was not immune to that burden. And so I wrote.
You can't fix it all. And that's okay. This poem is for you.
–Sofia Paderes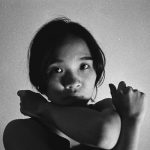 Sofia Paderes is a fine arts graduate who also likes painting with words. Spoken word poetry found its way into her heart in 2012 and it's never left since.