There I was– broken again; my eyes puffy from another hard lesson of the heart. It was time to let go of someone who, in my opinion, was the best potential man I could ever have a relationship with. By then, I had met a good number of young men—crushes in high school; suitors in college and after college. Now that I was in my mid-twenties, I thought that perhaps this person was the one I could end up with.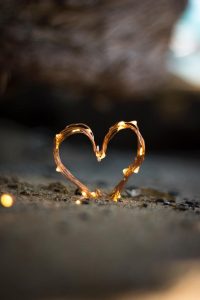 He was everything in my little list: handsome, God-fearing, intelligent, a great conversationalist… he was a natural leader, and I could see no reason why I couldn't entertain such a man in my life.
However, when I brought up the news of this man to my mother and my spiritual mentor, they both had their concerns. "No," they both answered. They knew the two of us well and had their particular reasons for giving me the negative. Dare I listen to their counsel? In my heart of hearts, I knew that they were right. Still, I argued internally through reasoning: He can change!  We can be together! He's a Christian! He loves Jesus very much!
The Wisdom of the More Mature
When it comes to romance, we hormone-filled-creatures-of-God tend to rush. The love bug enters our world of vision, shutting off common sense. It seems everything the other person does is just all too good; all too right; all too justifiable; all too forgivable. We fail to see the wisdom of older people who have "been there and done that."
It is important to know that God placed people in our lives to guide us in the tricky field of romance. First are our parents. They have wisdom regarding our season of life, as well as discernment in sniffing out bad eggs; bad potential partners.
I remember a particular mother who told me her rule for her children: no dating till after college. It didn't mean "no falling in love"; it just meant "no dating till you're done with school." Not all parents give that parameter, of course, but the rule was set to help her children focus and finish their academic requirements. I believe it was wisdom on the mother's part to want her children to catch the season they were at.
Again, not all parents are like that. If we can double romance while studying and our parents are okay with it, it is still wise to tell them who we're with. We should be aware of our responsibilities and priorities. If we know deep inside that we are not yet ready for marriage, then it is good to prepare ourselves for it and not rush headlong into a premature romance. This might mean focusing first on studies and giving our hearts to the Lord as we wait for His right timing.
Our parents have wisdom and experience to share in the love life arena. Unlike us, their eyes aren't clouded with the emotional heights of romance. They make good judgment calls while we whirl in our heart-shaped imaginings of life.
Spiritual parents and spiritual mentors are also wise counselors. They can give sound advice. They may not know everything about us, but at least there is a wealth of wisdom in their words due to their positions of authority in our lives.
God Has a Say in Things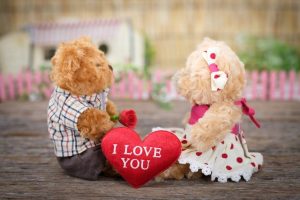 We must understand that it matters to God whom we marry. A number of us wonder if God even cares, or if He has left us purely in charge of decision making when it comes to our love lives.
I want to submit to you that God does know who the BEST person is for us. We can actually ask Him to choose this person for us. We can see examples of this in the Bible, like when the time came for Abraham's servant to look for a wife for Isaac (Genesis 24), or how everything just fell into place with Boaz and Ruth, with Ruth's mother-in-law advising Ruth (Ruth 1-4).
Also, since every day of our lives has already been written about (see Psalm 139:16), then doesn't it make sense to go to the Lord to ask Him who our husband or wife is; the one whom He has written about for our very unique lives?
It is good to go directly to GOD, hearing Him speak about a particular "special relationship." He can speak counsel directly to our hearts, or through the Bible, or through our parents, people in authority, and wise friends (please note: not all friends are wise, so choose your friends well). God promises in John 10:27, "My sheep hear my voice, and I know them, and they follow me." Every time we go to God, wanting to hear His counsel, we can do just that: listen to His voice.
The End of My Story
Obedience won in my little struggle narrated earlier. I strengthened my heart in the Lord and severed ties with the young man. My letting go came at the exact time of another trial in my life. I honestly became a grieving mess. For a full year, I erupted into sporadic tears morning, afternoon, and night, wondering how long it would take me to heal. In fact, I thought I would never heal.
But slowly, my eyes adjusted to things I had never seen before. I started to see what my mom had pointed out; started to see the truth of what my mentor was trying to tell me, too. Finally, the day came when I told myself, "Wow! I'm glad I listened to Mom and Mommy#2! And I mean, I was REALLY GLAD!
Obedience always has its rewards.
Your Story
You probably have your own little story to share on romance. Yours is unique, just as mine is, and each of our stories makes us learn more about ourselves, tendencies, and desires.  Each makes us know the Lover of our Souls in a deeper way.
For those of us who are still waiting for a partner, it is best to lift our hearts to Jesus and to prepare ourselves to be the best husband or wife we can ever be.
Also, we can remember Who God IS. He is capable to bring our partner at the right time and in the right way. We can talk more about this in the next set of editorials.
Articles to Look Forward to:
We have a table talk soon to be released on the topic: Should my family get involved in my romance? You'll hear about our own experiences, plus you'll find Biblical advice at the very end about this issue. On the third week of October, we'll be tackling questions like: Am I beautiful (for the girls); do I have what it takes (for the boys). The end of October and the start of November will find as looking at the issue of Identity once again: Do I matter at all? What do I do when I feel unloved?
We hope that tackling these issues will help you in your journey of life. Always remember that you are not alone; God is with you, and you can trust Him to guide you.
If you have any suggestions on topics you want to read about, please do not hesitate to share them with us. Also, we are open to contributing writers who want to make the discussion of life as real as it can get.
God bless you!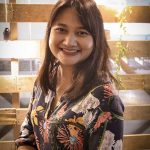 Janina Marie Rivera is the author of the book, A Night Bird Sings of Blindness and Fear and has co-authored the devotional, Dawns, published by OMF Literature. She is a contributing poet in the books Joyful Light and Whitmanthology: on Loss and Grief by Various Authors. She is the Editor-in-Chief of One Voice Magazine.