I was in quarantine aboard a cruise ship when a message popped on the screen of my phone. It was from our church group chat, and  it said, "Please pray for Kuya Venite. He passed out in the middle of a Zoom meeting. His family brought him to the hospital already. Still unconscious."
I stared at the message and immediately knew that something was seriously wrong. Venite, commonly called "Ven," is not one to get ill to the point of hospitalization. He had always been in good health. He did long, regular walks as a form of exercise and was always full of energy.
Twenty minutes after the first message, the news bearer said Venite still had no pulse. What did he mean by "no pulse"?
I stepped out on the balcony and looked out into the sea and the sky. My heart had no words to tell God. I shed no tears. Should I beg? Should I ask? Was this even negotiable, Lord? It felt like my eyes just locked with God, and that I had started a longstanding staring contest with Him. I was alone in the middle of the ocean. My heart was in the midst of a tempest that could overcome me at any moment, and I needed to anchor myself so as not to be swept away.
The group chat pinged again. The message read: Wala na po (he is gone).
At the news, I whimpered like a kitten being kicked in the gut. I swallowed hard and replied: "Got it. Thank you, bro." My reply seemed emotionless,  but really, life drained out of my hands.
I resumed my staring contest with God and imagined holding Him real tight. My lips trembled and my hands were clenched in a fist. I tried not to break into fragile little pieces, even as I felt like I was disintegrating. I could not imagine a life without Venite. I just couldn't. I had no prayer left to say. In that moment, I just held on to God and looked into His eyes as I trusted that He could hear what my heart could not say.
It was February 6 past noon in the Caribbean and past midnight in the Philippines on February 7, 2022, when Venite passed away. There was no prelude, no warning, no nothing. God simply took Him away. 
My lunch got cold and my life, colder.
Who Was  Venite?
Ven was not a pastor or a church leader. Neither was he a businessman, nor someone who had an impressive role attached to his name. In all the usual aspects of the word, he was rather ordinary. But you see, it was his being so ordinary that the world should know of his extraordinarily big life.
All that Ven truly was was a lover. He was a true lover of God. He simply adored and loved Him. He also loved his parents so deeply to the point that he almost forgot to love himself first. He loved his friends generously and transparently. He did not have a romantic love, but he never lacked love. He never lacked love to give away.
Venite and His Family
Venite's name was inspired by the hymn "Venite Adoremus," which literally means "Come, let us adore." He was the youngest amongst four children to parents Venancio and Trinidad Castillo. Being the youngest, he was the favorite to jest in the family. He was arguably the best jester, too. Not only was he well-loved, but he also loved them the most. He treated his nephew and nieces as though they were his own. In fact, out of everyone he had left behind, it is probably they who would miss him the most.
Venite spent many years of his life taking care of his family, particularly his mother. Nanay Trining suffered from Alzheimer's for several years. For more than 6 years, Venite gave up any career outside his home despite completing a Master's Degree in Malaysia. At a time when remote work was not as common, he worked humbly as a private English tutor and earned P100/ hour so he could stay home and take care of his mother. 
And boy, did he take good care of her.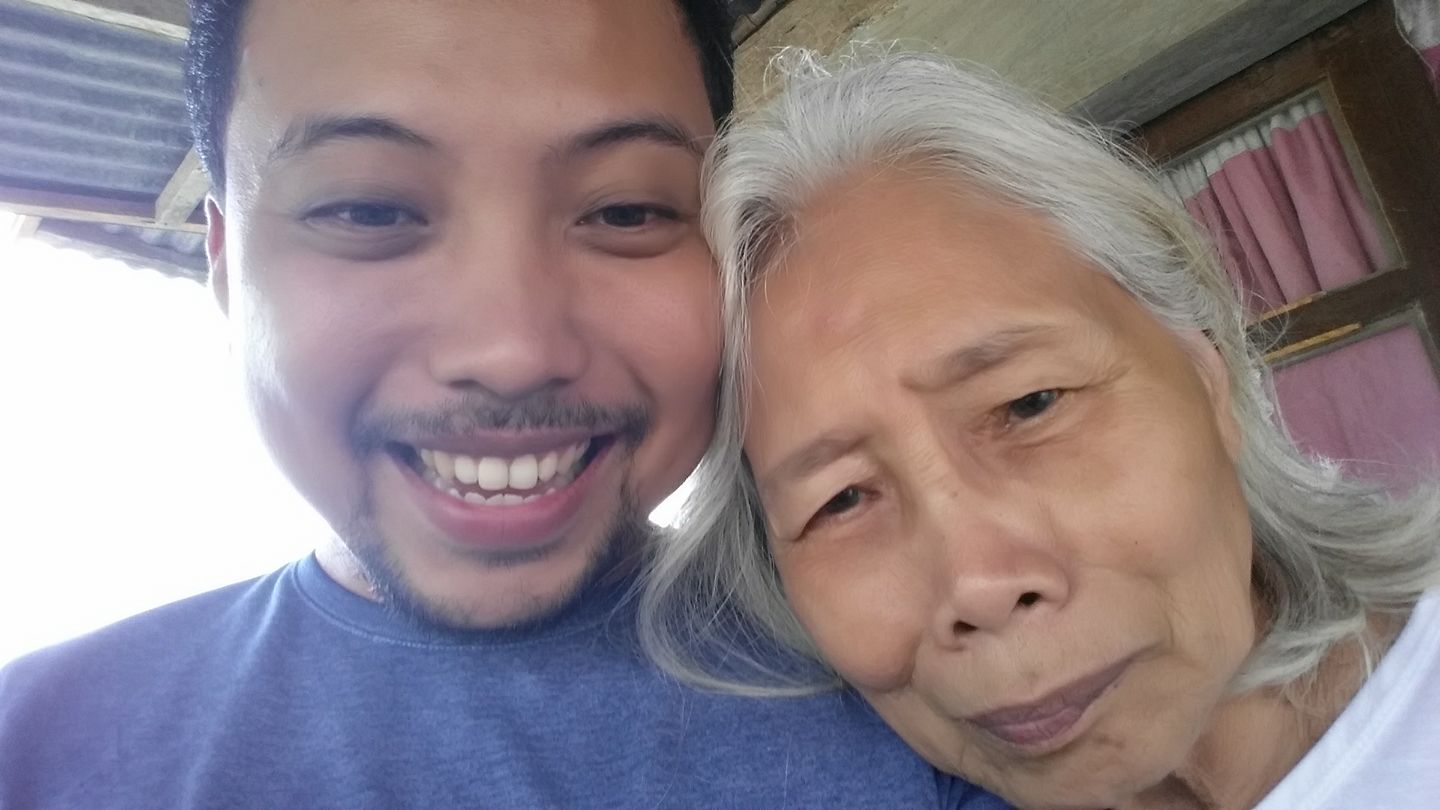 Ven and his mom
He fed her and sang his mother lullabies to sleep. Their hearts broke often whenever Nanay Trining asked the whereabouts of her husband. Venite kept his fragile mother together with all the strength that he had. He carried her places and fought against jeepney passengers who looked at her with disdain. He provided for her in all ways that he could. He loved her deeply, so much so that he didn't find himself time to pursue his other interests, even romance. Whatever affection he had, Venite happily poured it towards his mother, his family, and friends.
After his Nanay Trining passed away in 2017, he confessed that he found himself in tears at an aisle in the supermarket. He cried because he had always bought items for his mother and without her, he no longer knew what he liked for himself. When asked what kind of help or support he needed during his time of grief, he did not know what to say because he always just asked help for his mother. That was how selfless Ven was. In my book, he was the best son that ever lived.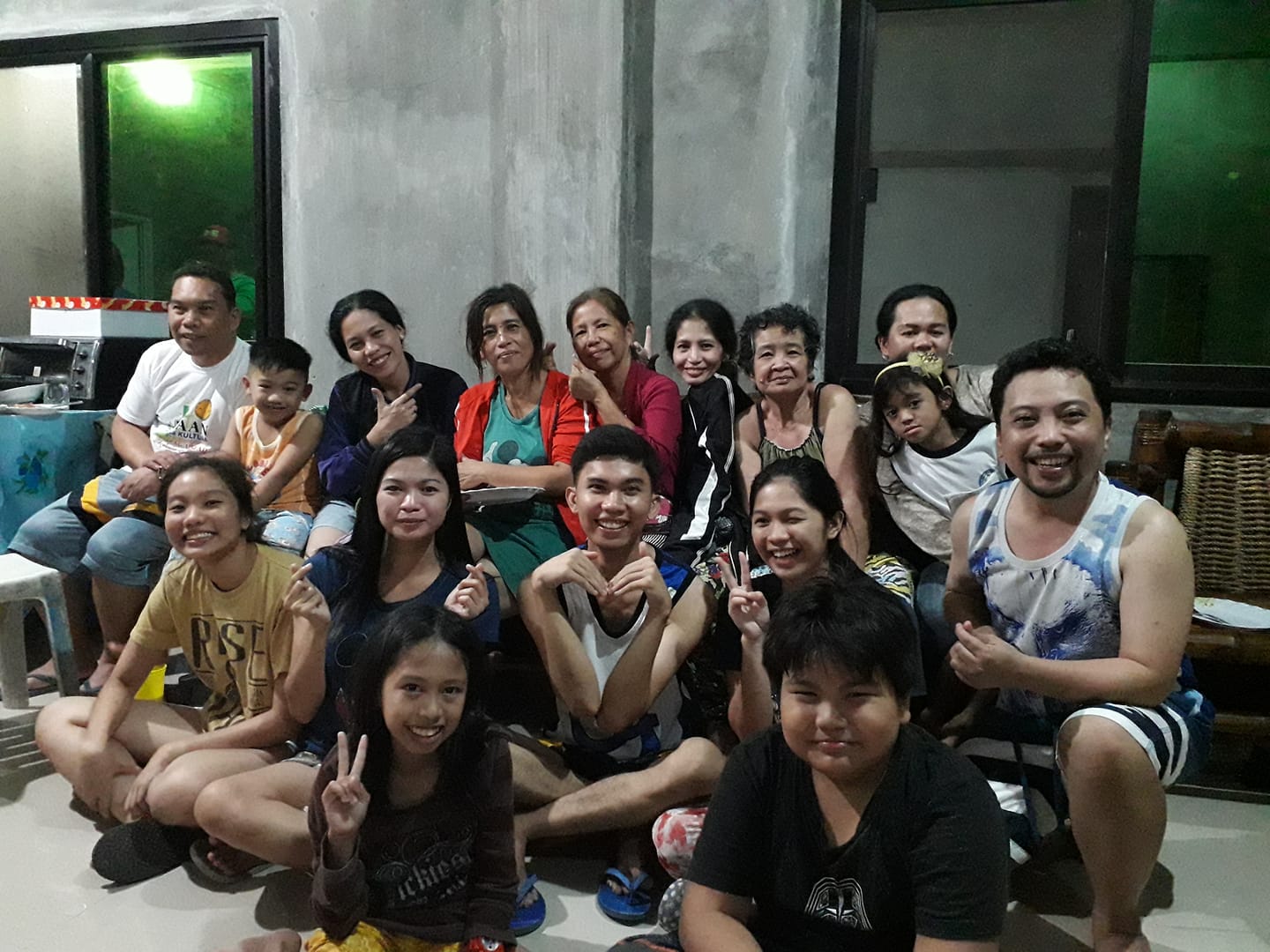 Ven and his family
END OF PART 1
How else did Venite impact the world, ordinary as he was? Read more in Part 2 of "Remembering Venite" by Inah Tolentino.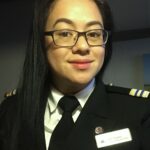 Inah Tolentino is an international trainer. She is currently a Training  and Development Officer for Oceania Cruises. She maintains a blog called @inahrelationship. She's a world traveler, public speaking coach, and freelance writer. She's mom to Rohan and Shire, and wife to Ray. They currently reside and operate an Airbnb in Tagaytay City. Inah is affiliated with Destiny Ministries International.