An excerpt from the E-book, Global Transmission, Global Mission
Taken from the chapter, "Prayer – The Last Resort?"
Should prayer be the last resort?
Intercession is our best strategy, even when we use it only as a last resort. That we treat prayer as a last resort is one of the unintended consequences coming from the 'subliminal agnosticism' Bonk describes above. We have so many other resources that have served us quite well, why bother with treating prayer as anything other than a spiritual rubber stamp when our wealth, knowledge, and organizational capacity can achieve so much on their own?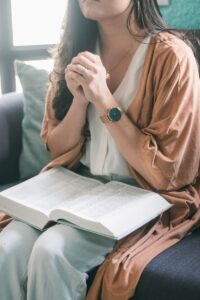 The story of mission and church growth in China in the 20th Century is a truly remarkable one. Around 140 years after Robert Morrison, the first Protestant missionary, arrived in Macau, the Communists had won control of the vast nation. Hundreds of missionaries had faithfully served, and there were perhaps 1 million Protestant Chinese believers to add to the 3 million Catholics. The Communist Party of China began expelling all foreign missionaries shortly after their triumph in 1948. It was a devastating development; the church needed the missionaries as much as ever, after the destruction and suffering caused by the Japanese occupation, World War 2, and the Chinese Civil War/ Communist Revolution. How would the church in China possibly survive?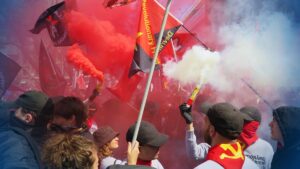 Without missionary access, the global Church increasingly prayed for China, especially for fellow Christians, suffering under the heavy hand of state-sponsored atheism. Earnest intercession, sustained across years and even decades, was sent up with little to no means of finding out what was going on with these prayers. But news began to trickle back that that Christianity was not, in fact, extinct in China. It had mostly been forced underground and it had been ferociously persecuted, but it had grown – beyond all expectations! While the faith and endurance of our Chinese brethren amidst poverty and persecution was the fuel of church growth, even they acknowledge the vital role that sustained global intercession played.
The Christian population in China today is larger than any other nation, apart from the USA, Brazil, and possibly Mexico. It has a deep love for Scripture, a powerful commitment to prayer, and a growing vision to send Chinese missionaries to the ends of the earth. While we may never see that scale of church growth again in history, we can see the same dynamics writ slightly smaller around the world today. Churches planted by faith-filled missionaries, followed by local believers enduring suffering and persecution, paired with the sustained prayers of intercessors, has brought profound growth in a number of nations in recent years. Indonesia, Cambodia, Mongolia, Albania, Iran, Vietnam, and Ethiopia are some more prominent examples. The same factors exist among unreached peoples who have seen spiritual breakthrough. The story of James Fraser among the Lisu people is a powerful example of this principle.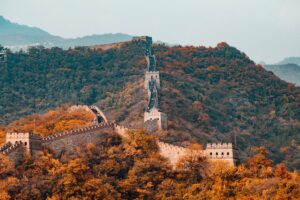 It is important to note that we cannot apply some reductionist spiritual formula that yields identical results as if we were in a clinical experiment. There are countless factors at play – including the fierce resistance of the enemy, who opposes the advance of the good news of Jesus with all his might. Yet we know that we have authority in the name of Jesus, that the weapons of our warfare are mighty for the tearing down of strongholds, and that the gates of hell will not prevail against Jesus' church!
Editor's note:
To read more of this, you can download the free e-book, Global Transmission, Global Mission, here: http://covid-19.operationworld.org/global-transmission-global-mission/?fbclid=IwAR1qgoZxYIOgPUavG5N26xxGgWSd7R9YQe5_fepwsdFLBn97lZgDfg78KrM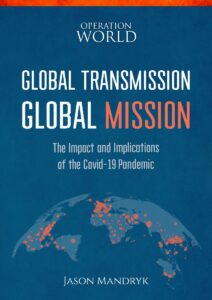 .
Reference:
Mandryk, Jason. Global Transmission, Global Mission – the Impact and Implications of Covid-19 Pandemic., e-Book,      Operation World, 2020.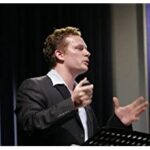 Jason Mandryk was born in the icy wastes of Canada, and somehow managed against all odds to survive to adulthood. He read Biblical Studies and then Global Christian Studies in his post-grad, during which time he was exploring a future in missionary service. God called him to serve with Operation World after Jason attended some mind- and worldview-blowing seminars presented by Patrick Johnstone, the ministry's founder.
Jason now serves as a part of the Operation World team as a researcher, writer, speaker, and leader.