AN UNHAPPY ENDING
He says:
I was just fresh out of a relationship that lasted for around two years, but ended badly.  My then- girlfriend went abroad and came home after a year to break up with me.  The circumstances surrounding the break up were painful, leaving me broken and bitter. I resolved that all relationships were temporary and would end up in deceit.  I would see couples enjoying each other's company, and I would say mentally, "One of you is going to hurt the other." I was a bitter woman-hater.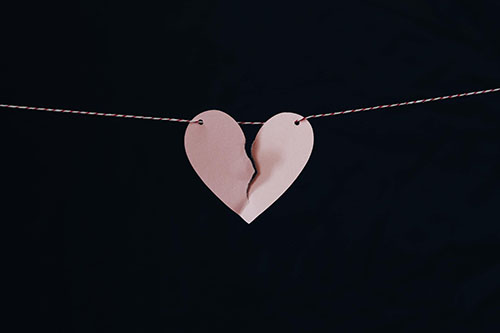 She says:
The scars of a very traumatic relationship were healed. Restored and completed, I resolved to live life with my child, comforted and provided by the Lord. As a young single mom, I still desired to have a husband; a life-long partner who would care for me and my baby. It was a desire that was subdued; almost hidden. I felt a bit hopeless when my situation reminded me that men preferred single women more than me. That was a fair reason, I thought. That reason became a useful tool for me not to hope. No hopes, no pain.
He says:
I was going home from rehearsals one night.  It was sometime in December when I had a vision of two paper dolls cut from a single piece of paper.  These dolls were holding hands, identical except for a slight difference: one was half the height of the other.  I heard the Lord asking me, "Ok lang sa'yo?" (Is that all right with you?)  Clearly, the Lord was telling me that the wife he had for me had a child.  No other details were mentioned, like whether she was married and separated, or was a single mom, or was just responsible for a child.   I realized that this was coming from the Lord, and I said, "Lord, if You are giving this to me, then I'm perfectly alright with it."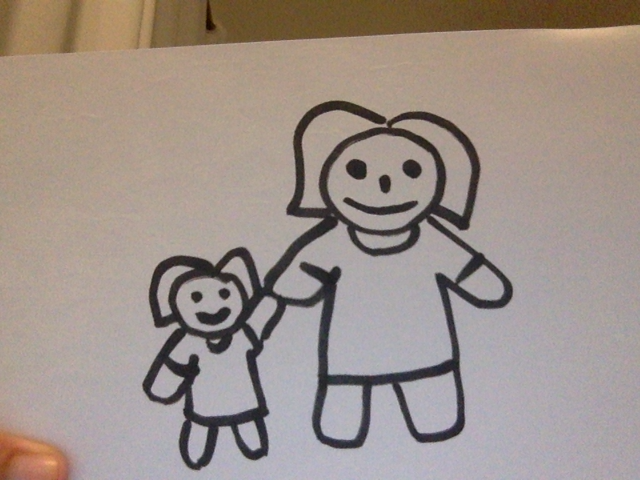 Shortly after, my brother who went to the church where my sister attended, came home full of excitement. He started talking about the church, and the worship, and the people he met. In his stories, there was a girl named Picky, whom he said was a single mom. Immediately, in my mind flashed the vision that the Lord showed me not more than a month ago.  I made a mental note on my calendar of the day I would also start attending the same church.  That day, I met Picky and started looking for her daughter, Justin Chloe.  For me, it was a glorious day.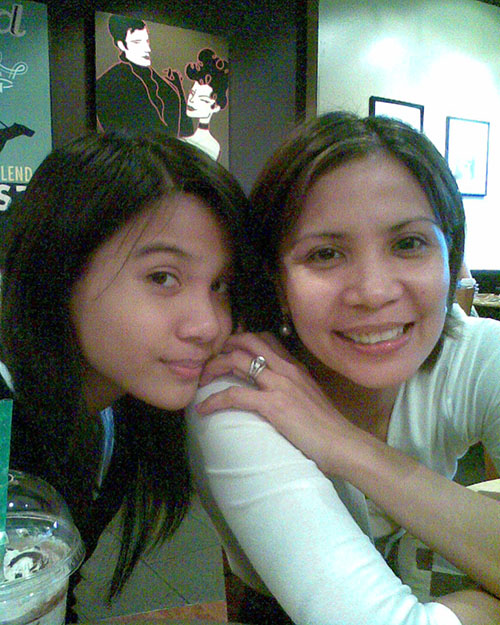 She says:
One late night, my sister and I were chatting about relationships–as usual. At the course of our conversation, she asked me, "Picky, do you still desire for a husband?" For the sanctity of the moment, I chose to respond with the safest answer: "I don't know…maybe yes, I don't know." Then she said, "Then why don't you pray for him? Desire, pray, and ask the Lord if He has someone in store for you." Gullible as it may seem, I did pray that night, while my daughter was sleeping beside me. With eyes half-closed, body half-seated, along with half-hearted intentions, I asked the Lord if there was really someone for me. Suddenly, my daughter rolled over my legs from sleep, stared at me, and said the name, MIKE!!! Then she rolled back to sleep. I was dumbfounded. I was nearly laughing when I said to the Lord, "Is this really happening? " Then the Lord showed me the face of a groovy, bearded, long- haired man I had just met a few weeks from that time. I was almost pulling my hair when I said to God, "Oh no, Lord! Not that guy.  He's JEPROX!" But then God has His ways. I understood in my heart that night that He revived my hope.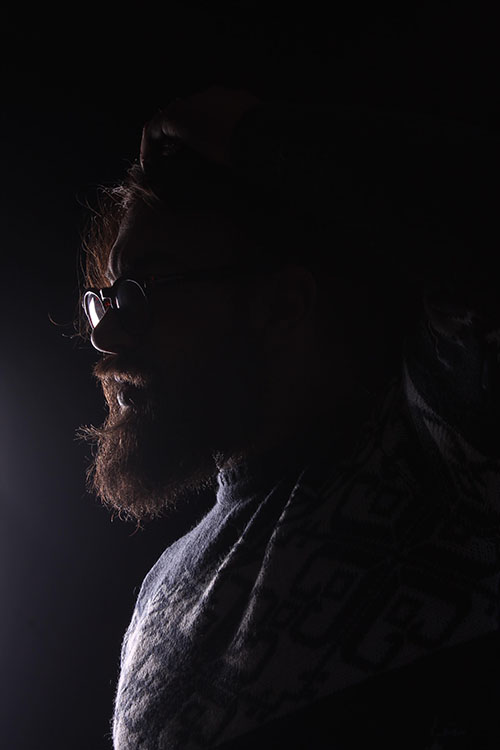 He says:
I started attending church, thinking that it was so nice to worship in a church without the  responsibilities of ministry.  But God had other plans.  Two weeks after attending church, He instructed me to volunteer as a keyboardist in the church's worship team, the team Picky headed.  In the team, we got to know each other. Acquaintance turned to friendship.  Friendship brought about opportunities to visit her house, pick her up, and bring her home.  Text messages became frequent, and calls under the guise of "wasting minutes in my phone plan" were numerous.  The Lord led me to buy her gifts whenever I visited, and to write a long love letter on a special card which I never gave until the Lord instructed me to do so.  It was sheer happiness.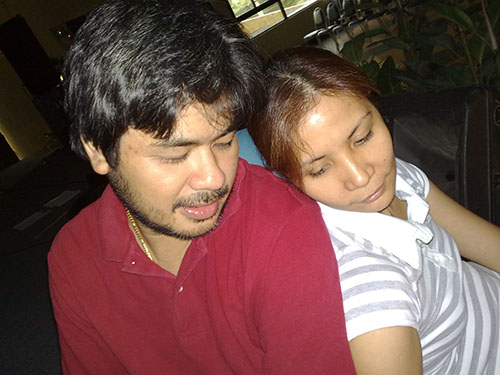 She says:
Mike became the keyboardist of our church's praise and worship team. It was during those times that our friendship grew, but at the back of my mind, I was still searching myself and asking the Lord if what I had heard was really from God.  After a horrible relationship, this time, I wanted to be sure.  There was no room for mistakes.
The Lord was ensuring me that it was from Him.  The encounter I had the night I prayed was being confirmed with dreams of Mike almost always rescuing me from a dire situation.  The Lord even instructed me that Mike would propose on the 40th day we were together.  I started marking my calendar every time we met. Dreams of him went on, and my feelings started to progress as if the Lord were the one courting me for Him. A very favored guy, I said to myself.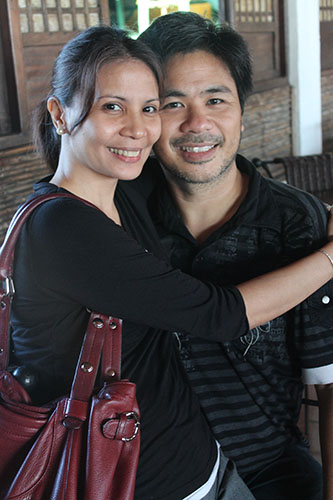 He says:
The day I proposed was a day orchestrated by the Lord.  Not knowing that it was the 40th day since we first met, I went to fetch  Picky for our day-long date.  On the way to her house, the Lord told me to buy her flowers, which I did after more than an hour of searching for the right bouquet.  I was late, but I couldn't shake off the feeling that the Lord wanted me to give her flowers.
When I got to her house, mentally reproving myself that being late was NOT a very good impression, I was surprised to find that she had just woken up. Apparently, the Lord knew I'd be late and kept her in slumber.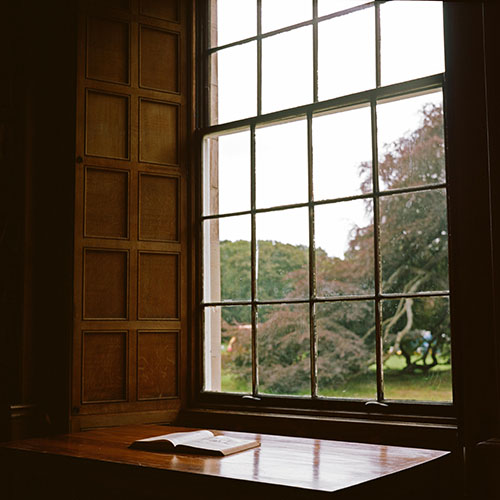 She says:
I was eagerly waiting for that "all or nothing, make or break" day to come. But I was peaceful. I was assured. I knew I was going through a refresher course: a process of faith, hope, and eventually love. When the morning of the 40th day came, the Lord did not wake me up to prepare early for our date. He probably didn't want me to be guarded and consumed by the thought that it was the day. I woke up 5 minutes before Mike came. I was physically refreshed but emotionally dazed from a long sleep. I wasn't thinking. When I opened the door to meet him, the sight of a bunch of stargazers punched me in the face, waking me up into the remembrance that it was the appointed day of the Lord for both of us, my crossing of the red sea. Hope was waiting on the other side.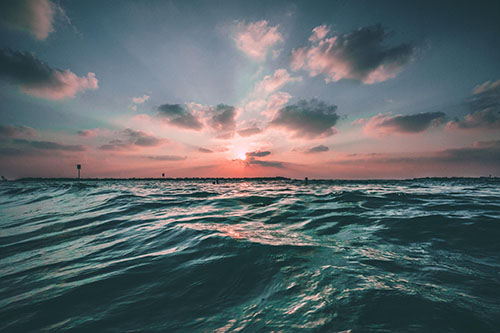 GOD, THE ALPHA AND OMEGA
We watched the Tomb Raider movie, had lunch, and walked around the mall.  By the end of the day, we were holding hands, and on the trip home, she had her head on my shoulder and asked me, "Mike, what's going on?"
In answer to her question, I handed the long-before-bought and long-ago-written card. It was over, and it had just begun.  The night was spent relating the things the Lord had spoken to both of us, and the different confirmations we received from God.  The Lord, the Alpha and Omega, ended our season of singleness and began our season for love on that day.  We were given a second chance at love by God, and this time… it was the Lord who would make it work.
–This story was first published in the GRACE issue of One Voice Magazine.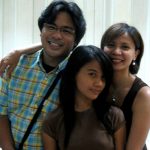 Mike and Picky Mella are currently living in Lompoc, California, where they pastor a church called Generations United Church of God. They have also established a music school called Music I.N.C. (short for Music Instruction. Notation. Creation.) It is their prayer and their vision to use the music school as a worship center to help other churches improve their worship experience in their services.