Story of Ptr. Gerry Seow
If you start with God, you go on with Him and do not turn around and turn back. That is the biggest thing I have learned in this journey of life. When we walk with God, He surely has something up His sleeves. His blessings will follow! And this is how He unfolded my story. This is my journey.
My Beginning
When Singapore got its independence, the country needed to expand overseas by establishing airlines and embassies. My parents were diplomats, so we travelled from one country to another. We spent some time in Cambodia, Australia, Washington, and Scotland. We also went to Switzerland for holidays.
It was in one of my trips to Geneva, Switzerland, that I met Jesus. I came to Switzerland to visit my parents. My father, being the charge d'affaires at the Singaporean embassy in Geneva, Switzerland, gave me the privilege of studying in the nearest English-speaking country because Geneva was all French during this time. From my boarding house in Aberdeen, Scotland, I came home one day and noticed that something changed in my father's house. I opened my mom's cabinet of cigarettes and whiskey. All were gone! It was too bad because I was secretly taking them and selling them to Scottish boys. It was a good business. Little did I know that my parents had already accepted Jesus at that time amidst the internal turmoil and issues. Suddenly, my business went bankrupt due to their conversion. My dad stopped smoking. Miracles started happening, and there was healing of long-term outstanding issues in their lives. They then began sharing the gospel to me.
Much impact changed my life! In June 1980, I met people who helped and brought me into a place of faith. I was so taken in the faith that in August of that same year, I found myself in Oral Roberts University in Tulsa, Oklahoma. I was swept into a revival that was going on worldwide in the 1980s.
My Revival
When I entered Oral Roberts University, the stirring for ministry started. I was a top student of engineering science. However, during the first semester of engineering mathematics, I couldn't concentrate. Something was happening in me. The shell I was in felt too tight and constricted. I looked for another shell and found the theology shell. I recognized a room for growth in it and shed off my old shell of engineering, science, and mathematics. I started wondering about the architecture of human beings and how they have been created by the Creator. I was about 17 years old at this time. I graduated 4 years later, not with a degree in engineering, but with a degree in theology.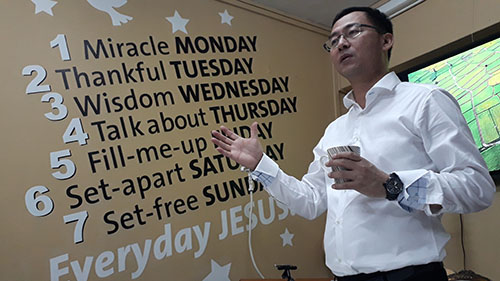 I went back to Singapore for the army in 1984. I took the National Service of compulsory military duty. There were a lot of things changing that time compared to the 1960s and 1970s. There was so much roadwork by the pioneering generation. I walked in a new Singapore. We were at the crossroads of modernity and technology and the falling away of communism. I thought of how old ideologies could be replaced. I saw this as an opportunity to be a missionary to my own country. I seized it and I applied some of the lessons that I learned from college. I came back to Singapore with my wife. We decided to reach out to Asia.
The Beginning of My Ministry
Initially, we explored by reaching out to Thai construction workers, but we couldn't speak Thai. We got a revival in the 1990s when over 800 Filipino domestic helpers came pouring into our church. The Lord specifically told us not to stop the Filipino congregation. We remained an international congregation with English as our medium of instruction. That was the beginning of partnership with the domestic helpers to win barrios and barangays in the Philippines by reverse mission. We did not go to the barrios, but we trained the Filipino domestic helpers from our congregation to plant churches and to build community colleges, as well as to dig wells and do whatever to meet the needs of the community in the central part of the Philippines, the Visayas region.
For a season, our church was actively going out to the streets of the red light district in Singapore. We had a vision of transformation in the community, but one cannot live out the vision unless the needs of the community are dealt with first. So we went out. We saw women from Thailand, India, Sri Lanka, and other countries wearing indecent clothes, standing along the streets, and being sold. Other churches, even a Catholic church, sent help. We had nuns and priests who walked with us. It was a concerted effort. This was the start of our church becoming non-denominational. We called this ministry "Glory Walk" or "Cookies and Hugs."
 We focused on getting the prostitutes out of the streets through cookies and hugs. Actual cookies were baked, serving as edible tracts to the women and the girls with whom our volunteers shared the good news of faith. At the height of street prostitution in Geylang between 2008 to 2010, we were reaching hundreds of women weekly with these cookies. What we were doing in the physical was supported and backed up by the prayers of our volunteers. Nobody at that time had any knowledge of human trafficking or any of the associated evils being perpetrated by the illegitimate syndicates. We were only following the lead of the Holy Spirit to walk the streets armed with only cookies and hugs (as it is to this day). We washed their feet. We gave them place to rest and wash. We taught them English. We also gave them advice and we spent time with them. We wanted to see them move forward in life. Some of the girls got married later on. Some moved back to their country of origin, but they sent us notes and updates. They really saw another facet of Jesus' face, not the institutional Jesus, but a Jesus that became real to them. They had individual encounters with Him. He came and spoke to them through visions, dreams, and an audible voice. He comforted them and assured them of His promises. Jesus was very real to them We are blessed and privileged to have witnessed what God did in the streets of the red light district.
Present Endeavors – The MODS Training
Currently, we are doing cross cultural trainings that can surely benefit its participants and enrich each other's lives. We have to get new eyes to see communities and how to make an impact in them. We offer this two-week program called Life Impact Coaching in Singapore because we believe that every soul is ordained for greatness. In this program, we start with life— the way a person has been wired and designed. We determine what is unique in a person and his/her modality, why he/she matters. The second part is impact where we assess the impact the person is currently doing and then predict from there how he/she can impact the future. In coaching, we bring the data and see how they can be packaged and channeled for the future to deliver even more impact. Each community can bless God and flourish simultaneously. Instead of saying, "God bless my church," we want to turn it back to God and say "Let the Church bless God, too." God will show on your face what it means to thrive in blessing, and He will manifest this in the works of your hand. Everyone will know about it and that is what we want—to contribute to the well-being of the community, enabling it to flourish and bless God.
Again, we are ordained for greatness. He exactly knows what to do in our lives. God knows where you are. Go where He wants you to go. Stay there until He tells you to leave. God knows how to take care of you. He knows how to bless His children.
I am Pastor Gerry Seow, and this is my story of God's faithfulness.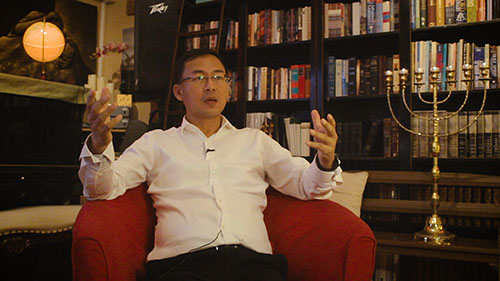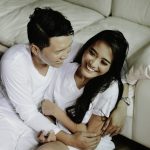 Rheyn is an agriculturist who is passionate about seeing the youth following Jesus. She comes alive in sharing His Word. She lives in covenanted with her heavenly Father and is married to a wonderful man named Pau.