Desperate in her search for her own identity, one girl takes matters in her own hands and creates a face for herself. But she soon finds that there is only one way she can reach true fulfillment. Watch this short film, MUKHA, by Blast Off Brothers, directed by One Voice Magazine's resident film guru, Noah Del Rosario.
MUKHA (2015)
Screened at Para Sa Sining's arts event "Katha: Musika x Pelikula".
Won "Best Cinematography" and "Best Music" awards at the 12th Piling Obrang Vidyo in 2016 film competition at UP Diliman.
An official entry at the Ateneo Video Open 16 film competition in 2016.
An official entry at the CINESB6 IndieANI film festival at De La Salle-College of Saint Benilde in 2016.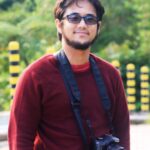 Noah del Rosario is a young filmmaker and has been involved in several projects that include short films, music videos, and commercials as a freelance director, editor, and camera operator for the past five years. He is also a collaborator and artist-in-residence for Para Sa Sining, a local collective of creative individuals and organizations that thrives through collaborative arts. He is the official videographer and occasional contributing writer and host of One Voice Magazine. Whenever he gets the chance, he paints and indulges in film photography from time to time. To check out his other works, he is on both Youtube as Blast Off! Brothers and on Instagram (@coulicath).