This story of a family in a little village in a closed country is a common testimony that Open Doors, a ministry serving persecuted Christians worldwide, is often told about. Workers know first-hand that God spoke to this particular family in a very special way. God did not send an evangelist; He spoke to them Himself by giving them the same dream. And afterwards, Open Doors was able to meet with the new believers, providing them with Bibles and discipleship so that they could continue to advance God's kingdom in one of the most closed countries in the world today.
The family in this story is from a traditional religious background, living on a farm in the mountainous regions of a closed country. Family members dress in black, as their tradition prescribes they do. They live a simple life, speaking their own language, which is unique to the region. The elderly are not able to read or write, and cannot themselves pass on such a skill to their children or grandchildren. How does a family like this ever hear the Gospel?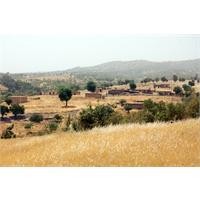 For God, nothing is impossible.
It all began when the father, the head of the family, died. The family mourned his passing, after which the strongest son took charge of the family—a task he took seriously. As the strongest and tallest son in a farming tradition, he was seen as the person best equipped to keep the farm running.
Shortly after his father passed away, the son had a dream. He dreamed about his father. In the dream, his father was speaking to him. His father told him that he had had a dream about Jesus just before he died. In his own dream, the son then saw his father lying in the hospital. The door to his hospital room was open, and Jesus appeared to the sick father on his deathbed. Jesus said to him: "If you believe in Me, I will give you real life." The son heard how his father replied: ''Yes, I believe in you, but please go to my family. I have a big family." After this conversation with Jesus, the father surrendered his life to Jesus and peacefully passed away.
The dream made a deep impression on the son, and so he invited the whole family to a meeting at the farm. His little sister, however, refused to attend. In this closed country, sisters have to listen and obey not only their fathers, but also their brothers. The son was thus understandably angry with his sister and called her to account: "Why don't you obey me? You have to accept my invitation. I am your brother." His little sister then told him she was afraid. "Why?" her brother asked. "I had a special dream," she answered. She continued to share about how she saw her father meeting Jesus in her dream. The son listened in utter amazement as his sister recounted the exact same dream he had dreamt!
At the family meeting, both the strongest son and his little sister shared their dreams with the rest of the family – the whole family was impacted by their dreams and accepted Jesus as Savior.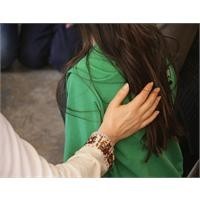 The son then decided that they needed fifty Bibles to read more about their newfound faith. But where could they find fifty Bibles since they lived in a remote area in a closed, Muslim country?
As it happens, the son heard about a shop in a nearby city that sold Bibles. He then made time as soon as he could, to travel to the city and visit the shop. When he finally arrived at the shop, the shopkeeper told him that he could not help him with such a big number of Bibles, but he did know someone else who could help.
This third person was another Christian, someone whom God had prepared and sent to disciple the family. They met, and he was able to give the family the Word of God. He said to the strongest son, "The Lord is with you and with your family. He will teach you, and if you need any help, we will be here to help you."
Note: Spreading the Gospel is not easy in the Middle East, especially in closed countries where apostasy laws are in place. But the Good News always finds a way. New believers often meet Jesus through dreams, satellite TV, or the radio.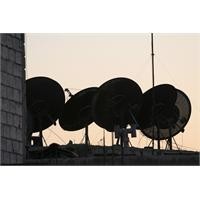 When Open Doors hears about them, makes contact with these new believers, or supports others who make contact with them, we aim to help them grow in their faith. We do this by providing them with Bibles, discipleship training, and by meeting and praying with them whenever possible. There are so many precious brothers and sisters whose names and faces we may never be able to share with you, but whose lives your support has helped for the Gospel to take deeper root.
Open Doors is an international ministry serving persecuted Christians and churches worldwide. We supply Bibles, leadership trainings, literacy programs, livelihood support, and advocacy for believers who suffer for the sake of Christ. Open Doors also mobilizes the Church in the Philippines to get involved in supporting the suffering church. Connect with us now at www.opendoors.ph!
Open Doors began in 1955 when a young Dutch missionary named Andrew Van Der Bijl (known today as Brother Andrew) went to then-Communist Eastern Europe. He met Christians in desperate need of Bibles, prayer support, and encouragement. There, he had received a calling from the Lord – to strengthen what remained (Revelation 3:2).
Brother Andrew smuggled Bibles and Christian literatures into dangerous places, encouraged persecuted believers, and recruited people to help him. The ministry expanded and became an international organization serving in over 60 countries.