"Edukasyon, hindi rebolusyon," (Education, not revolution) is the answer of Major Francisco P. Garello Jr. in resolving conflicts in Mindanao. He believes that the key to achieving peace and development involves a genuine collaboration among the stakeholders. Educating the displaced Lumad is his priority. He took advantage of the power of social media to advance his advocacy and to reach out to those who rally against the government due to misinformation. In a world of fake news, he wants to set things straight.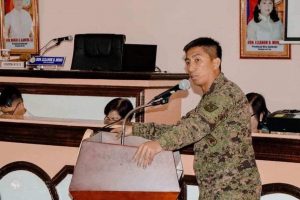 When he was assigned to Surigao del Sur in 2016, Major Garello did not waste any time to educate the Lumad. As a Civil Military Officer (CMO) of the Battalion and spokesperson of the 36th Infantry (Valor) Battalion, he combatted the distortion of truth made by the leftist group Communist Party of the Philippines – New People's Army (CPP-NPA); a deviation disguised in the form of a Tribal Filipino Program of Surigao del Sur. The school indoctrinated seeds of anger into the youth and children. He counterattacked this by coordinating with the Department of Education (DepEd) and by establishing the Indigenous People Education (IPEd) – School of Living Tradition with Lumad teachers in place. The school's information drive yielded positive results: less encounters and more support were given to the government. Through this, he was able to change the landscape, cleaning the area as a "spring source" of fighters.
Major Garello used his gift of language and communication as  peaceful means to clarify concerns. As spokesperson and authorized commentator of Kapisanan ng mga Brodkaster ng Pilipinas (KBP), he was determined to counter the information to stop the exploitation of issues that arouse, organize, and mobilize the Lumad. The press releases and engagements in both radio and social media highlighting leadership, programs, plans, partnership, and information awareness reached three fourths of CARAGA, including Dinagat Islands, Surigao del Norte, Surigao del Sur, Agusan del Norte, and Butuan City, winning the hearts of many. With this, he orchestrated the first IP indignation rally of Lumad in Tandang City. Some of the recruits surrendered as they saw how the government worked to address their needs. His actions have proven that war is not the solution in dealing with conflicts. Ideological, political, and organizational strategies work over combatant means.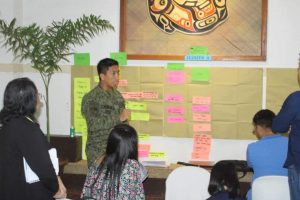 While it is true that being a soldier requires physical strength, mental capability has also been his weapon. Major Garello, who now works in strategic planning and supervision, has initiated projects on peace and development, making an impact on the lives of the people he serves. In 2016, he started the conceptualization of Project Kapalyapaan, a blend of palay (rice) and kapayapaan (peace), which aims to promote peace in farming. It is a convergence of stakeholders addressing "high cost-low yield" farm production. Implemented in 2017, there are now model farms in different areas.
Another notable contribution of Major Garello is the Mobile Computer Literacy (MCL) Training which he pioneered. This mobile classroom, a 40-footer container van equipped with high-tech computers, is brought to the Out-of-School and IP Youth as the program's beneficiaries. Aside from enhancing the skills of the youth with basic computer operation, it also aims to empower them to believe in themselves that through education, they too can become politicians, policemen, and professionals someday, building their confidence and challenging them to reach greater heights as achievements are unlocked.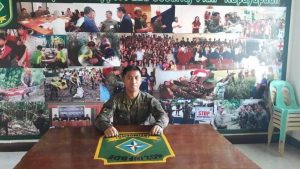 The road to peace and development is taxing as the people under Major Garello's supervision face fear, division, and hatred. He aims to unite the Lumad leaders for them to step up on their own, become self-reliant, and push for their independence. Through his brand of leadership and style of education, he garnered support from the communities with more civilians siding with the government.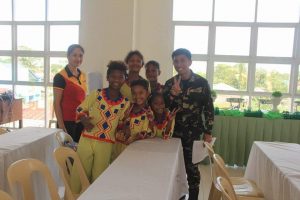 His journey to what he has now become is not an easy feat. In 2006, he was assigned to the Division Reconnaissance Company (DRC) of the 5th Infantry Division, Philippine Army in Region 2. He was part of the Striking Force Unit, taking charge of long range combat patrols and strike operations. In DRC, he was honed as a combat officer until he became a platoon leader, an Executive Officer, and finally as a Commanding Officer. He met challenges too, but these did not stop him from fulfilling his duty. During his term, no harassment happened to his detachment, corruption was removed, and administration was managed well. After his stellar performance, he was designated to 77IB. In 2016, he was transferred to 36IB as Operations Officer and he became the CMO Officer, devoting his time to educating the Lumad and advocating information awareness. In 2019, he was promoted from Captain to Major after he was re-assigned to the 402nd Brigade.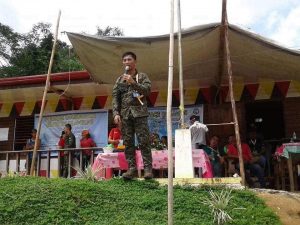 Trailblazing peace through education, Major Garello continues to inspire others with his dedicated leadership: serving beyond self, putting the people first, leading by example, focusing at work, and committing himself to the mission. This is how he shows his love for the country and for the Filipino people—no bloodshed, only minds enlightened.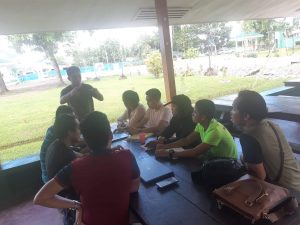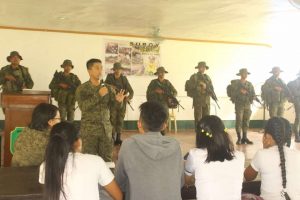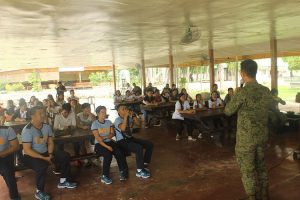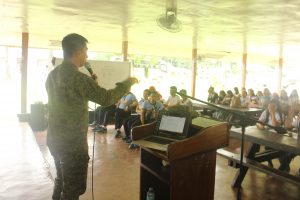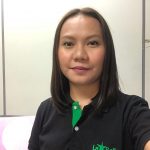 Academic Coordinator
La Salle Green Hills - Adult Night High School
Loves traveling, travel blogging, binge watching, and urban gardening.