Hi Everyone!
The Love issue of One Voice Magazine is now out!
Expect to see this in bookstores two weeks from now! To see the list of outlets where you can grab your copy, just visit this link, or just drop us a message at whatmaginc@gmail.com
We are excited to hear from you. Thanks!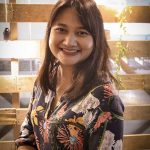 Janina Marie Rivera is the author of the book, A Night Bird Sings of Blindness and Fear and has co-authored the devotional, Dawns, published by OMF Literature. She is a contributing poet in the books Joyful Light and Whitmanthology: on Loss and Grief by Various Authors. She is the Editor-in-Chief of One Voice Magazine.