the Mountains of North Cotabato
Two years ago, during the pandemic, One Voice Magazine created a documentary on cultural practices and faith among the tribes in Mindanao, particularly the Obo Manobo, Kulamanon, and the Matigsalug in North Cotabato, which you can find in this youtube link: Ini Kos Konamin Lugaa.  We also did ministry like feeding the poor, sharing the Word, and speaking life over the land. We worshiped with our tribal brethren, and it was truly a powerful experience.
While there, we realized that many of the tribal people have a low view of themselves and their heritage. They see themselves as inferior to city dwellers. Their looks, lack of higher education, and poverty have given them reasons to think this way.  Many from the younger generation now would rather speak in Bisaya and Tagalog than their own tribal dialect; learn the electric guitar rather than their own kuglung; and dance and sing Hollywood songs instead of their own.   Furthermore, tribes that have heard of the Gospel feel abandoned by the Church because they live in far, hard-to-reach places, with very few outsiders visiting them.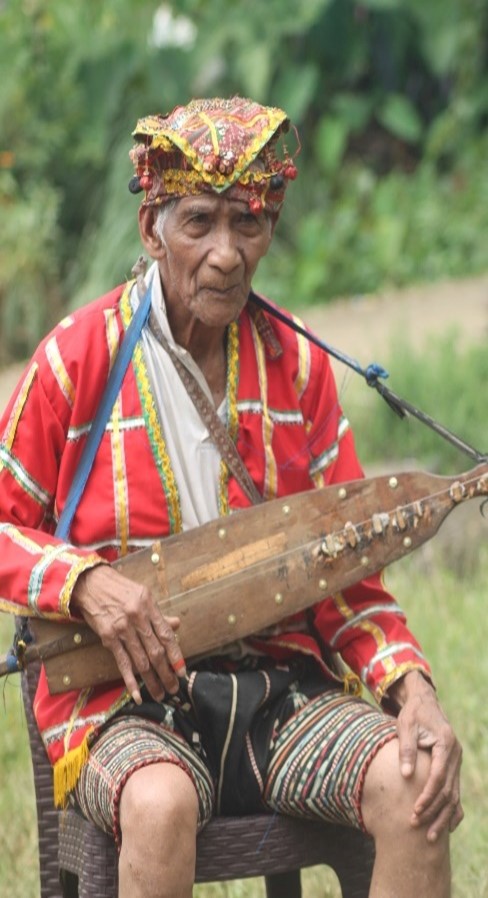 For this reason, One Voice Magazine seeks to empower the tribes, particularly the Obo Manobo, in the field of Philippine Ethnic Arts.
Ini Kos Konamin  Tanong Buwis
 We have been mobilizing the churches of Magpet to be involved with the tribal community, the culture bearers (datus), and the indigenous (IPED) schools in an ethnoarts workshop called Ini Kos Konamin Tanong Buwis this July and August.  Working with us are the ethnoarts team from the Summer Institute of Linguistics (SIL)-Philippines, International Orality Studies (IOS), and the youth group, Revival Generation. 
It crossed our minds to answer these questions:
What does it mean to connect the community leaders–the tribal datus and cultural masters–to the church leaders of Magpet, the tribal youth, and the school teachers? 
What does it mean to have the older generation of culture bearers and practitioners pass on their knowledge to the younger generation, with the churches providing Biblical guidance?
How would it be like if the Body of Christ used the field of arts and culture to share Jesus' love, empowering the tribes to see them the way Jesus does?                  
Manobisa High School, the leading IPED implementing school in Magpet (with 98.86% of the children and youth being tribal), excitedly embraced our framework, saying that our goals aligned with theirs, opening the door for the ethnoarts workshop not just in Manobisa, but also from the other IPED schools in Magpet. 
Furthermore, One Voice was granted approval by the datus of the Municipal Tribal Affairs Office to go ahead with our plans.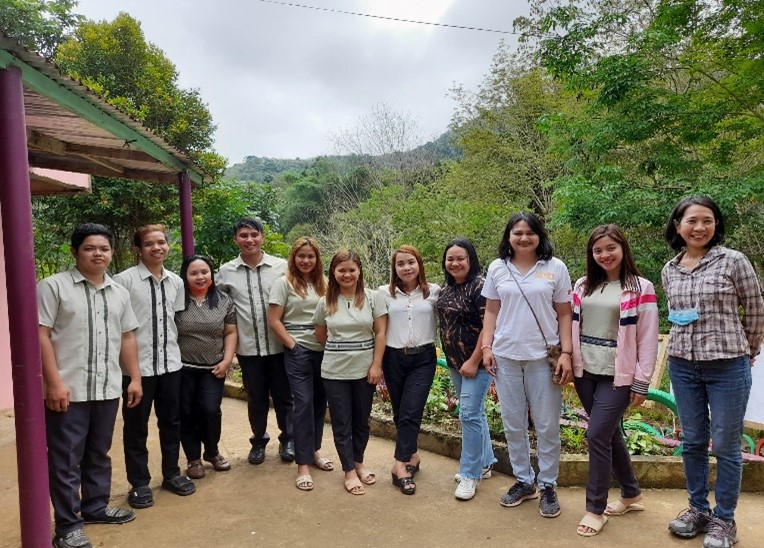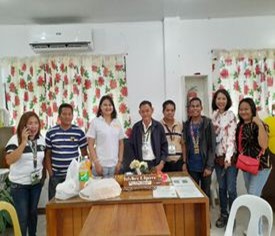 Top photo: One Voice Magazine and IOS with some Manobisa faculty in the premises of Manobisa High School. Included in this picture is Principal Miraflor Oregila Albios.
Bottom photo: One Voice Magazine and IOS sharing plans with the Municipal Tribal Affairs Office of Magpet.   
Workshop Details
We have set two workshop phases, Phase 1 involving foundational principles on ethnic arts, and Phase 2 for cultural rediscovery and the creation of art using different ethnic forms. We are expecting around 70 participants for these first two sets of workshops. There is another one following—solely for IPED teachers of Magpet—within the year.
 One Voice Magazine is excited because the workshops are one way to strengthen the nation and also act on the Great Commission of discipling nations. If you are someone who has been wanting to be involved in missions, particularly in the area of arts and culture, you can receive training here! What you learn here at Ini Kos Konamin Tanong Buwis can be implemented in other cross-cultural fields, whether in the Middle East, Africa, within Southeast Asia, or even right here among our sub-cultures in the Philippines.
In addition to this, we are currently working on accrediting this workshop through an academic institution so that you can earn academic units when you complete both Phase 1 and Phase 2 of this workshop. 
Not for the Faint of Heart 
Do you hear God's summons to GO? Get in touch with us! Our website has information about this. Registration is at P3,000, inclusive of food during the workshop and airport pick-up from Davao. Our registration link can be found at: https://onevoicemagazine.com/ini-kos-konamin-tanong-buwis-an-ethnic-arts-workshop-2023/, and you can email us at mindanao@onevoicemagazine for specific details. There is a form for your pastor to sign, too, as well as a waiver that you must submit to join us (see registration link). From there, the team will get in touch with you. 
"And how shall they preach unless they are sent? As it is written: 'How beautiful are the feet of them that preach the Gospel of peace, and bring glad tidings of good things!' " Romans 10:15
The gift of life is precious, and we have a chance to allow our lives to touch others so that they realize how much our Father in Heaven loves them.  The best art ever done was done by our Creator, who made man in His image. How wonderful it would be if people walked with the knowledge of being uniquely made and extravagantly loved by our Heavenly Father! Life then can never be ordinary and dull! 
It is time to move and let our feet go places for the sake of the Kingdom. Ready to walk further? Join us in Magpet, North Cotabato!
One with you in this journey called life,
Janina Marie Rivera
P.S.—If you are from one of the Magpet churches partnering with us, you can avail of special registration rates. Please get in touch with our Mindanao field representative, Star Maglajos, at 09466430688.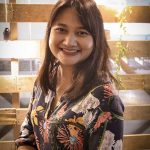 Janina Marie Rivera is the author of the book, A Night Bird Sings of Blindness and Fear and has co-authored the devotional, Dawns, published by OMF Literature. She is a contributing poet in the books Joyful Light and Whitmanthology: on Loss and Grief by Various Authors. She is the Editor-in-Chief of One Voice Magazine.