I woke up to the sounds of busy streets and happy noises from children playing. I checked my phone with eyes half-open to see what time it was. It was 2:00 p.m., no wonder I felt hungry. A couple of months had passed since Typhoon Odette "Rai" struck Cebu, but the lessons I learned in the typhoon's aftermath have stayed with me to this day.
Odette's Aftermath
I experienced some extent of the damage, myself, albeit indirectly. The typhoon left the city inaccessible because of the fallen posts and wire cables, and this affected the supply of electricity, cellular network, and even water because our water supply was electrically powered. The major roads were impassable by car and they remained blocked for a few weeks. Because of this, supplies weren't able to come through. I lined up at a gasoline station from early morning until noon under the scorching heat of the sun just to get a few liters of gasoline or diesel because a person could only buy gas at a maximum worth of PHP300. Since storing a lot of food was not possible without electricity and we had limited cash, we bought food that was sufficient for the time, and we fetched water from any available natural resource like springs and rivers. We boiled whatever water we fetched to make it potable. We conserved water because we didn't know where we would get water once it ran out. We climbed mountains to connect to a network because there was no cell signal. But thankfully, our home incurred very minor damage.
I can go on with the list of things I experienced after the typhoon, but our ultimate responsibility as sons and daughters of God is to shine our light in a time of need. The question is, how do we let our light shine in the midst of calamity, tragedy, or darkness?
The Beginning of the Outreach
I left Cebu for work because of the intermittent internet. And so in the aftermath of Odette, I moved to Negros Oriental temporarily. Together with my mentor, Ate Becca, we stayed with a friend who was a pastor. This setup allowed us to work remotely.
God provided amazingly in this time because before the typhoon, I received my allowance from CHED as a scholar. I also received my salary from work despite not working for two weeks due to the lack of internet connection after the typhoon. I knew that God blessed me and I experienced His favor through these unexpected financial blessings. Together with Ate Becca, I decided to use my own money to bless our neighborhood because the community was heavily affected. God's goodness enabled us to give bags of rice on the first wave of community outreach. We rode a trisikad, a kind of transportation that is similar to a tricycle, except that the trisikad used bikes. We conversed with the drivers about their experiences during the typhoon–stories on how they evacuated during the typhoon and how the Lord kept their families safe during the typhoon; what damages their houses incurred, what happened to their livestock, and how they survived. More importantly, we talked about how God remained good even in the storm and assured them that better days were ahead.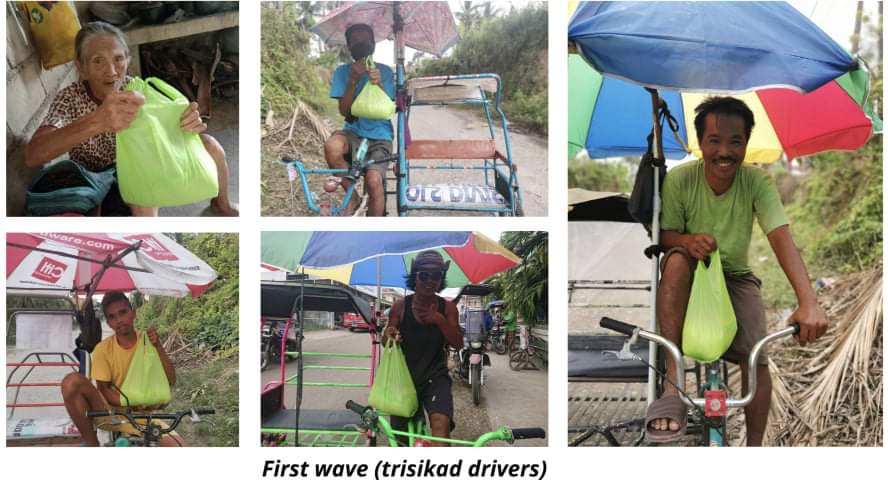 Youth on a Mission
The Lord touched the hearts of some people, locally and internationally, and they sent us money to continue and to support the second wave of community outreach. Just like the first wave, we distributed bags of rice to people in Poblacion, Ate Becca's neighborhood. But this time, it wasn't just me and Ate Becca who did the outreach–it was the whole youth group of our church (Jesus Generation). The neighbors welcomed us into their houses, and we conversed with them. We asked them how we could pray for them. The youth prayed for the families that received the bags of rice. The youth rose up and took their place in the spiritual realm and just stepped into their calling of becoming and moving as vessels of God's love and hope. It was such a beautiful sight to see.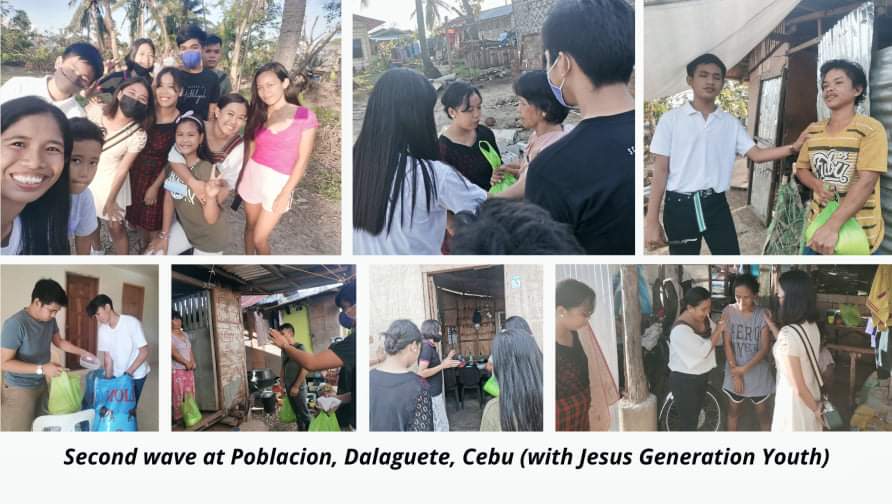 God's Love in the Midst of Loss
Help kept coming in from friends and from clients abroad. One Voice Magazine and Help International partnered with us and sent monetary support to continue the outreaches. The third wave of community outreach was the most emotional one. We distributed bags of rice in Obong, a place where a bridge broke. Obong had several mini tornados alongside some flooding, and it was also here where people went missing and many families lost loved ones.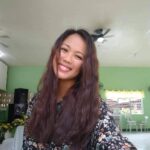 April Grace Besin is the eldest in their family. She is one of the youth leaders at church and leads the dance ministry. She is working as an administrative assistant and a transaction coordinator at a real estate company based in Indiana, USA, while studying. She wants to go to law school after she finishes taking up BaEL.