Help kept coming in from friends and from clients abroad. One Voice Magazine and Help International partnered with us and sent monetary support to continue the outreaches. The third wave of community outreach was the most emotional one. We distributed bags of rice in Obong, a place where a bridge broke. Obong had several mini tornados alongside some flooding, and it was also here where people went missing and many families lost loved ones.
God's Love in the Midst of Loss
Our team split into two groups. The first group ministered to a father who lost his wife and child during the storm, and the second group ministered to a mother who lost her child. The events these two families faced were traumatic. Their stories felt like daggers to our hearts as we heard from them and conversed with them. Both groups ministered to these parents through prayer.
We also met an elderly couple who were both bedridden. It was hard for them because they had nobody to call during the storm except the Lord. They were so terrified during the storm that the husband said,
"Alas dose nato sa kadlawn dae pero nikamang jud ko kay para makadagkot kog kandila kay pirte na namong hadloka, kusog man ang Ruping pag 1990 pero mas kusog jud ang Odette."
"It was 12 midnight, but I crawled to light a candle because we were so terrified. Typhoon Ruping way back 1990 was strong but Odette was stronger."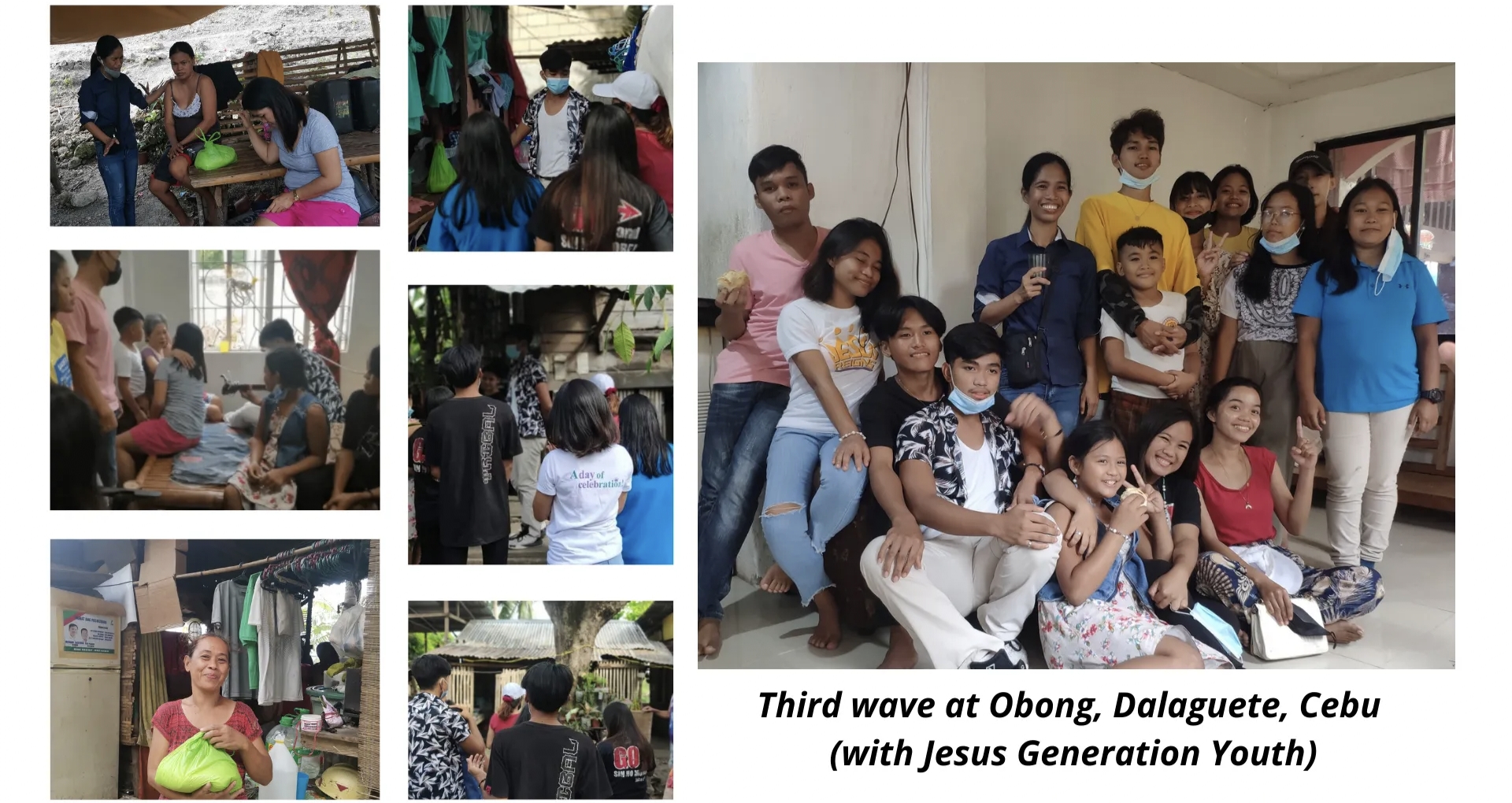 Indeed, God is the Provider
We decided to do another community outreach. This time in Manjuyod, Negros Oriental–another area badly hit by the typhoon. This was an hour and a half away from the place we were staying at in Negros. We drove another 20 minutes from the highway because the church that we wanted to visit was in the mountainous part of Manjuyod. Ate Becca's cousin drove us without knowing the condition of the terrain. It was a rough road and very narrow. We crossed a river because the bridge in that place was broken!
We were halfway up the mountain when we realized that the low suspension of the car made it difficult for us to traverse. It was already too late to turn back. Still, God provided a way for us! He sent us a bigger car! Our contact person, Ate Rena, called her godfather who was a leader in the church we were headed towards. She asked him to rescue us because we were stuck halfway through the rough roads. He came with a bigger car and he drove for us. God didn't just provide us with a car, but also a driver who knew the place. How cool was that?
When we arrived at the church, the people welcomed us with their lovely smiles. Ate Rena, said that even after the typhoon, people continued to gather in church. They believed that after all the tragedy, God remained good and that He remained sovereign. This ministered to me and made me realize how blessed I was. Along the way, we blessed other people with the remaining bags of rice.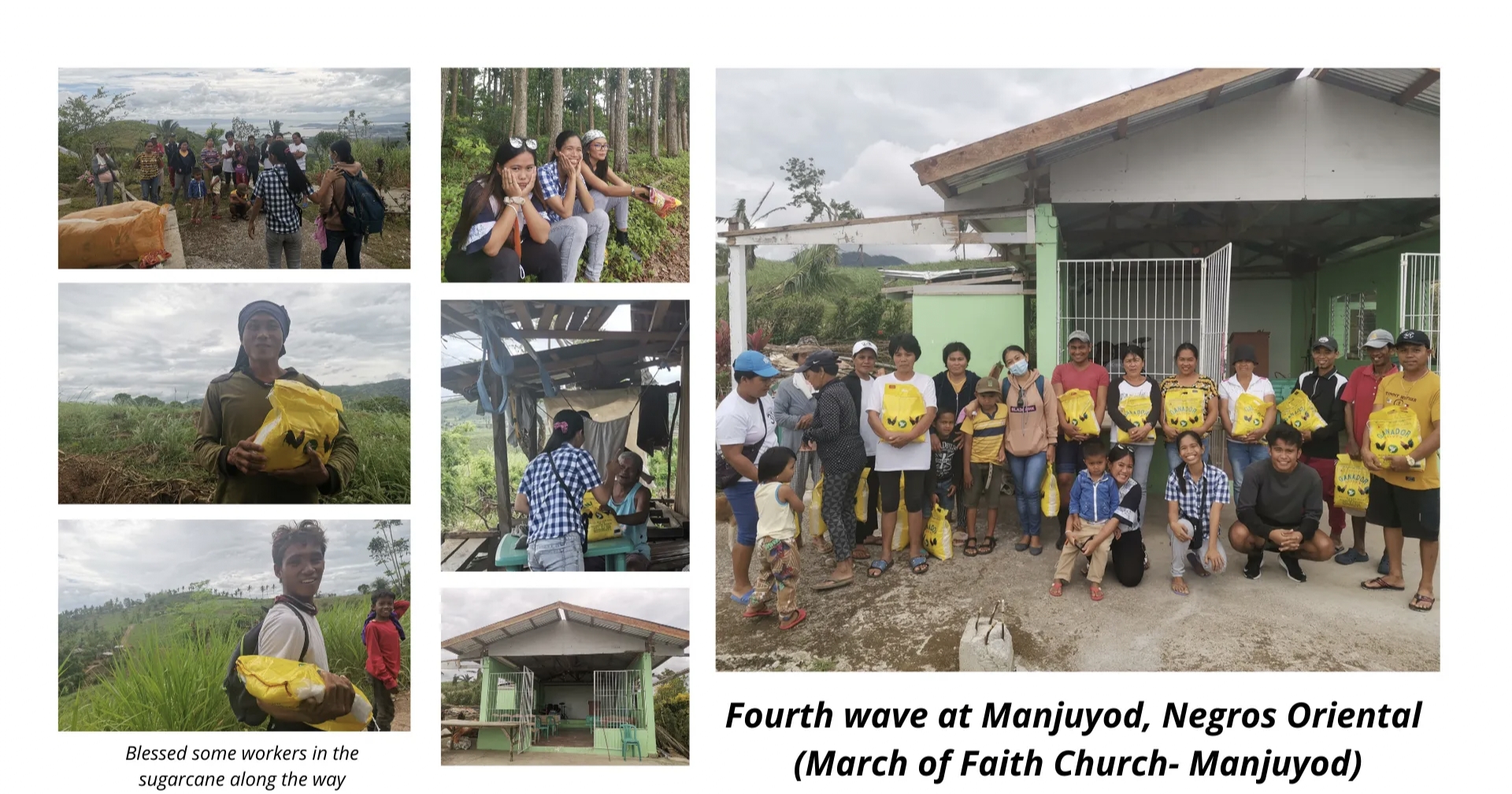 Our Work is Not in Vain
The fifth wave of our outreach was in a mountainous barangay in our town called Lanao. It was just in our town and is a 30-minute drive away from home. Just like the four outreaches we did, we went to different houses with bags of rice, and we conversed with the homeowners and the people who lived in the community. There was an elder who lived alone in a small hut. It was her story that struck us the most. She was living alone in a small hut that was voluntarily built by Eric (our contact person) and his friends. (The woman had lived in a very small shanty before). We were able to pray for her and minister to her. A week after we prayed and ministered to her, she passed away. We also met a young man who stopped serving the Lord because he transferred from the city to Lanao for some reason. We encouraged him to fellowship with fellow believers, reminding him that God is always waiting for us to come back to Him. Moments like these make me ponder that our work is not in vain.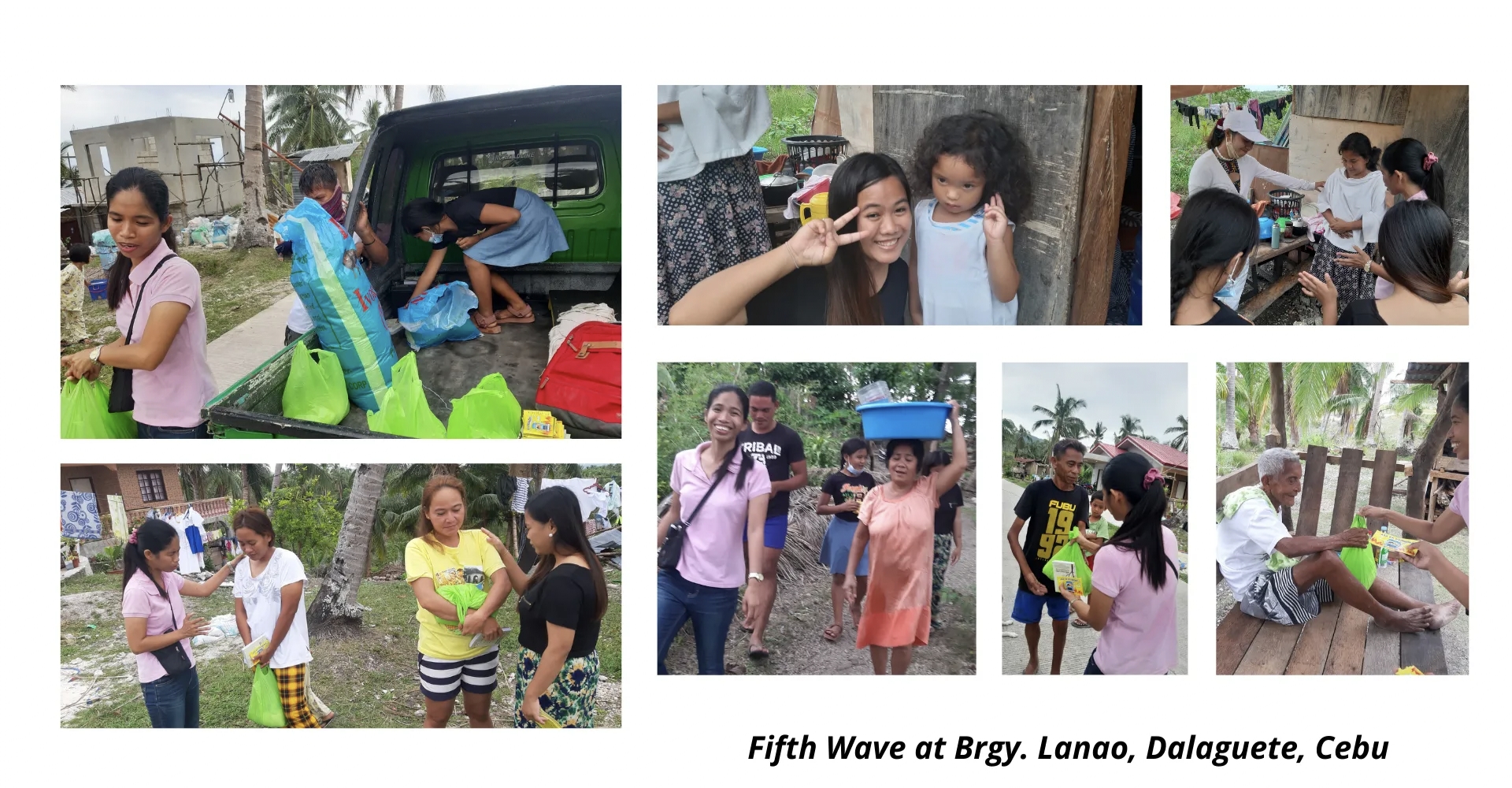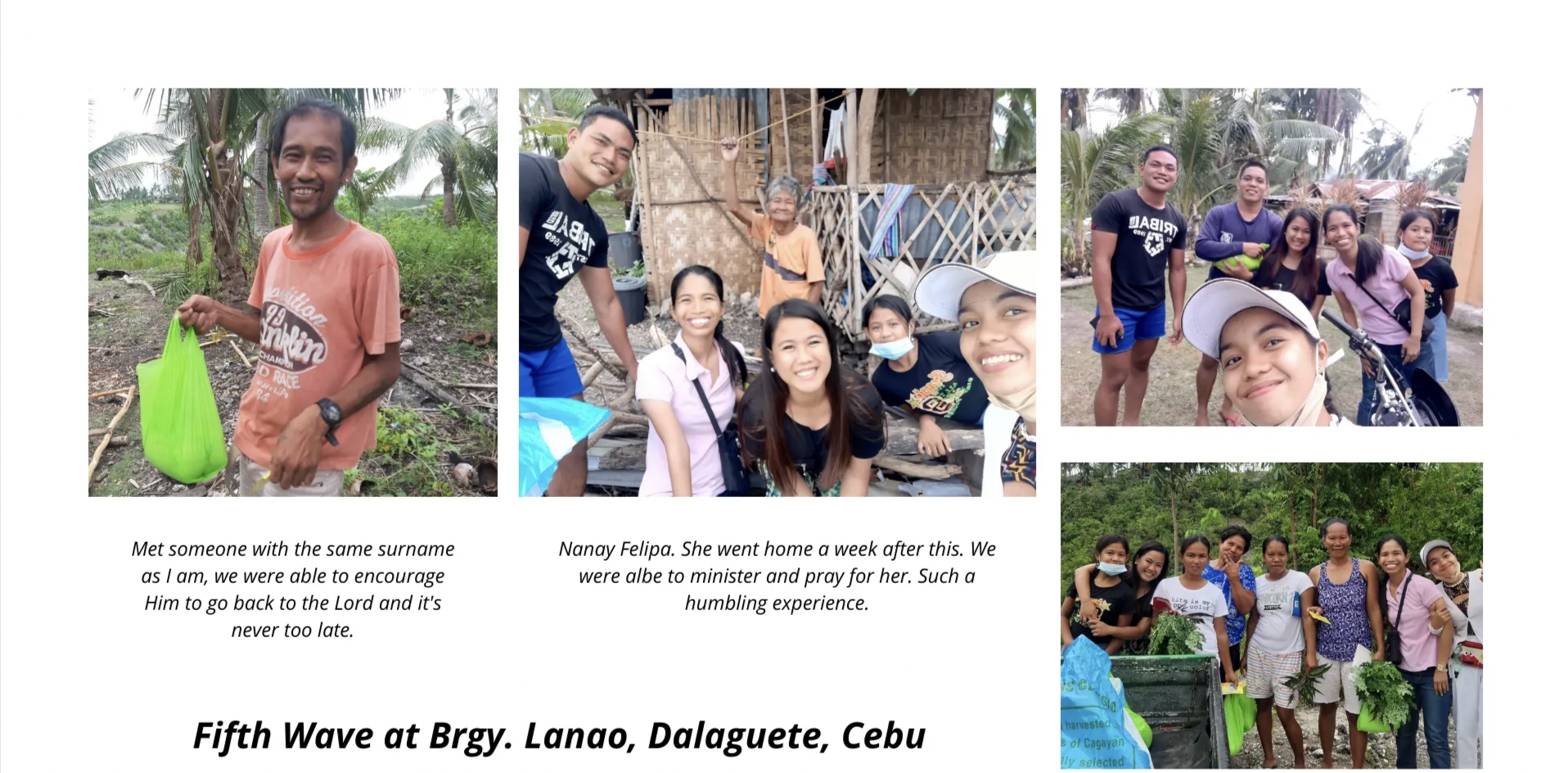 Lessons Post-Odette
One thing I realized after the storm was never to put God in a box. He can do much with innocent hearts that are willing to be used by Him. I saw youth pray and minister to people; youth who were not afraid to be used as vessels of love even in a time of pandemic. Despite the face masks we needed to wear, it was truly amazing that God broke through to people's hearts as we laid hands on them. The pandemic brought a lot of protocols that restricted human interaction, but one thing the pandemic was unable to do was that it did not and cannot restrict and prohibit the move of God in people's hearts.
I believe that God is opening hearts, knocking, beckoning, securing, and loving people. I believe it's the season where He is most personal to every individual. He is not a distant God that we read in the Bible performing miracles, but He is more than that for He aims at the heart — the very core of human beings. His name is hope. His name is Jesus.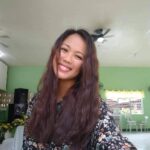 April Grace Besin is the eldest in their family. She is one of the youth leaders at church and leads the dance ministry. She is working as an administrative assistant and a transaction coordinator at a real estate company based in Indiana, USA, while studying. She wants to go to law school after she finishes taking up BaEL.