Hi!
It's great that you landed on this website!  Feel free to read the articles posted and do leave comments. If you feel brave enough, send us your story! We want     this website to be the catch basin of stories that God is writing in your life and in the lives of others. Chances are, we'd fall head over heels in love with whatever you write and publish it– not just online, but on print!
We hope that you enjoy going through this site. And do grab a copy of One Voice!
One with you,
Jan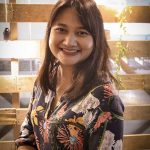 Janina Marie Rivera is the author of the book, A Night Bird Sings of Blindness and Fear and has co-authored the devotional, Dawns, published by OMF Literature. She is a contributing poet in the books Joyful Light and Whitmanthology: on Loss and Grief by Various Authors. She is the Editor-in-Chief of One Voice Magazine.