No matter what I do, I cannot change the fact that I was born to my parents. I inherited my moon eyes and zipper-like lips from my father, and my strange eyebrows (with one end growing upward) from my mother. I cannot change the fact that I have tendencies I picked up from them, like how my father lifts his knees while on the rocking chair the same way I do, or how my mother does not give up easily during challenges—her resilience matching mine perfectly.
My surname reflects my identity as being born to my parents. Even if I do something uncalled for like run away from home (just for example), I will still be a Rivera. When I get married in the future, I will still be carrying my surname as my middle name (granted, not all cultures allow this, but the Philippines does). If ever something drastic happens to take away my name, I will still have my DNA shouting my identity from the rooftops: Janina, daughter of the Rivera family.
In the same way, as children of God, we have taken on an identity that characterizes His family. In fact, we share the same "blood" – Jesus' blood being the key that unites us together. It is because of His blood shed on the cross that we find our salvation. His life for ours.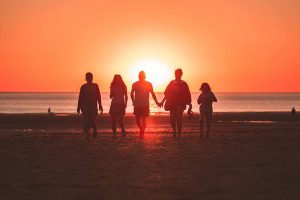 Therefore, as part of His family, we can exhibit traits reflecting WHO HE IS. It doesn't come overnight since the transformation process takes time, but slowly and surely, as we behold the Lord, we start reflecting His face. We start becoming like Him. As we become more like Him, the more we start loving people the way He loves them. We learn to forgive more, understand more, decide like He would in situations.
We always carry the blessing of being part of a family—both our actual genetic family and our spiritual family (like a church family).  There is protection, provision, and support that comes from being set within a family. There are family members who can guide us, correct us, love us.
Of course, there are levels of dysfunction present in families, since no two of them are alike. There are families that are broken, some with incredible wounding, some who do not know what love means. There are those who feel that no blessing comes from their own family, only cursing. When we are part of families that experience such pain, what is our response? Do we harden our hearts toward our family members?
Despite the failure of family members, especially from parents, we are called to honor them. Deuteronomy 5:16 says, "Honor your father and your mother, as the LORD your God has commanded you, so that your days may be long and that it may go well with you in the land the LORD your God is giving you."
This might be difficult, but we honor our parents not because of their performance as parents—good or bad– but because of their position in our lives. They have been appointed by God to be father and mother to us. Therefore, we honor God's appointment.
As for brothers and sisters, whether biological or spiritual, it is good to remember this particular Scripture when difficulty arises in our relationships with them: "Therefore, if you are offering your gift at the altar and there remember that your brother or sister has something against you, leave your gift there in front of the altar. First, go and be reconciled to them; then come and offer your gift." It matters in the sight of God that despite our differences and annoyances, our squabbles and offenses, we move in the direction of reconciling with our siblings.
No matter how flawed our parents and siblings are, we can honor them and do what we can to live in an atmosphere of reconciliation. Again, we do this NOT because of their performance as parents or siblings, but because they are God's appointed family for us.
It will always take a lot of love, forgiveness, and honor to keep the climate of harmony and unity present. But is it possible? Yes, I believe it is. It is possible for people to be of one heart, mind, and purpose (see Philippians 2:1-3).
For those without families, all is not lost! You can go to our dear Father in Heaven and ask Him for one, for He sets the lonely in families (Psalm 68:6) and supplies your needs (Philippians 4:19). Despite loss or absence in the family, one truth you can embrace is that you DO have a FATHER in Heaven who will never leave you nor forsake you. He loves you very much.
Families are beautiful. They are part of God's design for society; God's design for our training, growth, and direction. Let us love our families, identifying with them and honoring them for being the people whom God has placed in our lives.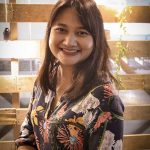 Janina Marie Rivera is the author of the book, A Night Bird Sings of Blindness and Fear and has co-authored the devotional, Dawns, published by OMF Literature. She is a contributing poet in the books Joyful Light and Whitmanthology: on Loss and Grief by Various Authors. She is the Editor-in-Chief of One Voice Magazine.