Faith over Fear
By Jemilie Arboleda Nacino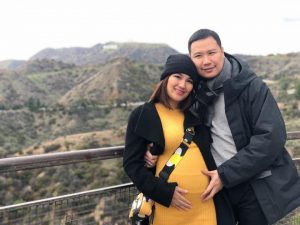 With the ongoing COVID-19 pandemic, it's so easy to lose heart and forget the faithfulness of God. It's truly a terrifying and tough time to live, more so since I am pregnant. I get moments of discouragement and of being scared because now is definitely not the perfect time to have a baby. Everyone's safety is at risk.
Although I have a million worries, I also know a BEAUTIFUL TRUTH – That OUR GOD IS BIGGER & STRONGER than any other name, any virus, or any problem or giant we may face!
So instead of being consumed by my fears and doubts, I decide every day to fight my doubting heart and to speak life and truth to my soul. At times, the song lyrics: "When the fear takes you down, when the doubt takes you under, when you sink like a stone, when the tears take control…,"* I tell myself that I won't be in this alone; I HAVE JESUS!
Instead of being bound by pain, we can turn everything to PRAISE. We can declare that JESUS IS WITH US. JESUS IS FOR US!! GOD IS IN CONTROL. GOD IS STILL FAITHFUL. GOD LOVES YOUR CHILD/CHILDREN and HIS HEART IS TO BLESS OUR FAMILIES! OUR GOD IS STRONG & MIGHTY!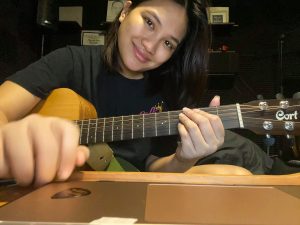 Today, we pray for others. We can smile and rejoice because we know that JESUS IS OUR HOPE AND LIGHT. There's NOTHING OUR GOD CAN'T DO!
*Excerpt of lyrics from Gain de Graw's "You Got Me"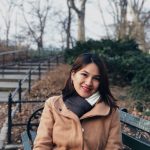 Jem is a 26 year old, first time mom to-be who lives with her architect husband, Alvaro. She is a proud daughter of Jesus Christ and a self-proclaimed love warrior. She enjoys deep-meaningful-conversations, travelling, singing, and teaching children with different needs.