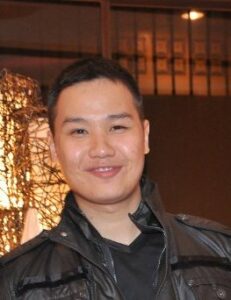 I was at a party when a friend called me on my cell phone and said, "Huy, Vin! Ano'ng nangyari sa board exam mo? Lumabas na daw results, at wala 'yung name mo sa list of board passers!" We were celebrating an event, but my world stopped when I heard that I wasn't on the list of board passers. I could not believe what I heard, so I denied it, and replied, "Wooow! Kung wala ako sa list, e'di nasa TOP 10 ako! Yaaahoooo!!!" I could not accept what I heard because I had studied well. I knew I gave my best while taking the exam. I finished it confidently and early. I even testified publicly about God's goodness to me and was already announcing that I was passing the exam.
When I got home, I checked the results online. I scrolled my mouse slowly while praying, but my friend was right: my name wasn't there.
Shame, doubts, fear, anger, and other negative thoughts started to enter my mind. I questioned if I was really cut out for an architectural career. It was my dream. Now, it seemed as if my dream had been taken away from me. I started questioning my identity; questioning if I was good enough.
Tears were pouring down my face. But slowly, as I accepted the pain– first to myself, then second, by giving the pain to God—I felt a wave of healing wash over me. I also took a step of humility by sharing to others what happened to me and how I felt. I became transparent about my failure. Incredibly, my healing process was faster than I expected. When I told my family, friends, and colleagues, they did not condemn my failure. Instead, they accepted, honored, and loved me. They even joked: "Okay lang 'yan! Take lang ng take!"
I then understood that failure happens. My fear of failure left me. What took place next in my heart was a LOVE for what mattered most. It was God's face that I decided to gaze at. He exchanged my shame for His security; my doubts for His promise that He had a good plan for my life (Jer.29:11); my fear for His courage, and my anger for His perfect love.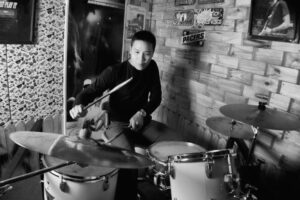 I then asked God the big question: WHY? And I heard Him speak to my heart. He said, "I LOVE YOU and I WANT TO PROSPER YOU!" I exclaimed, "Huwaaataa???!!!!" It didn't make sense! LOVE? "Are you serious?" He said, "Yes. Go deeper!"
I started to pray unceasingly. Then, God showed me a mental picture of a man running carelessly, as fast as he could. When I peeked at the man's face, I saw my face. Suddenly, I remembered all my plans: graduate fast, work fast, and pass the board exam fast. I wanted to go abroad and earn lots of money fast. I wanted to put up my own business and family fast. Even in terms of my ministry aspirations, I envisioned church planting fast! I wanted all of these plans to be FAST. But God didn't allow it. Again, He told me, "Hindi Ko hahayaang malagpasan mo ang mga pagpapalang inilaan Ko para sa'yo."
His thoughts are higher than my thoughts. I didn't know what the future held. I had been like Martha, and God mercifully stopped me to make me like Mary— to wait at His feet to listen to Him.
It was a year before I could apply for the next Board exam. I decided to spend my time wisely. I became the assistant head of my church's music team. I also got involved in the singles' ministry at church. There were also other ministries where God led me to, such as the Ancient Paths ministry for healing. I also joined One Voice in their outreaches, growing in my love for God and people.
Before taking my board exam the second time, God equipped me with more favor and blessing in terms of my relationship with Him and other people, such as with my mom and my ate, na sa super bonding ay hindi mawalay sa'kin. He blessed me with church mates, band mates, colleagues. He also blessed me through people I didn't know, and those whom I bumped each day, regardless of their status in life. They were the ones who help me gain more wisdom from God. They help me to be Christ-like.
I took the board exam again, and this time, I passed! God proved to me that I was not to worry about tomorrow. Instead, I was to have total dependence on Him because "Ang bala nauubos kaya dapat lagi magrefill" I am now living every second at a time, allowing God to refill me.
In life, every second is a chance for God's equipping. In every second, there is the surprise of something NEW—even if it means rest or work or play. In every second, God has His eye on us, faithfully guiding us—even if at times, we may not understand His ways. God is every second faithful.
(This article was first published in the FAITHFULNESS issue of One Voice Magazine.)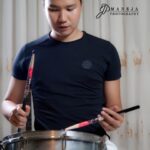 Alvin is a husband to Jem and a father to Brave Amari.
During weekdays, he's the President of Neo Arch Development Corporation. During weekends, he's the Music Director of God's Flock Christian Fellowship Church. Alvin calls himself a part-time architect and full-time minister because everywhere he goes, he always carries with him the servant / leader mentality.