Written by Emerald Villahermosa and Carlo Rufino
Ever tried eavesdropping without any guilt? Carlo Rufino and Emerald Villahermosa hit it off in a discussion about dress codes:
C: So, you get an invitation and the dress code says 'casual chic.' What does that really mean? What's the first thing that comes to your head? For me, it would mean that I could wear jeans, chinos, or lightweight wool trousers with a button-down long sleeve shirt, rolled up sleeves, and a good pair of nice leather shoes. If weather permits, I'd include a casual blazer to give the outfit an edge.
E: Ah. My choice has a lot to do with comfort. I would definitely go for a hundred percent cotton sleeveless or off-shoulder ?owing dress– either reaching about an inch below my knee or at ankle-length– with a pair of open toed wedge sandals (toenails should be super clean). But on cool days, I would go for a perfectly fitted shirt under an edgy tailor fit blazer, dark colored skinny jeans, a double wrap belt, and ballerina ?ats to match it.
E: Hey, Carlo, what are your two cents on business formal? This is usually required during job interviews or business trainings, and we both know that first impressions make a great difference. I've come to realize that it's simply dressing like a businessman while adding a touch of a woman's grace and form. I could wear a pinstriped jacket and trousers that match in fabric, paired with 2-inch black patent pointed heels. Another option would be wearing a knee-length pencil skirt, a jacket, and a skinny belt over it, matched with a pair of comfortable round, closed toe heels.
C: Sounds very professional chic! I'd suggest the same outfit– minus the heels of course. A pinstripe suit with a crisp white shirt, and a contrast jacquard tie finished with a classy pair of wingtips: this look has confidence written all over it. How would you like to see a man dress up for a business formal dress code?
E: Everything you mentioned plus a good haircut and a clean shave. Neat! As our last dress code to crack, what are your thoughts on a dress code that specifies 'cocktail'?
C: Yes please, I do enjoy a good cocktail, thanks! Kidding aside, this is where the women can have a bit of fun and dress up very stylishly by choosing from a vast variety of cocktail dresses. For men, on the other hand, we have much less variety, limited to a button down shirt and trousers, with the option to wear a sport coat/blazer — depending on the temperature, of course. There's nothing more that says 'trying hard' than an inappropriate outfit, especially if it does not fit the environment and weather.
Going back to the possibilities men could wear to a cocktail event, the options lie in the type of color, pattern and print of the shirt, trouser, and when appropriate, sport coat/ blazer. A good combination of this makes for one impressive look.
What variety do women have for a cocktail event, Emerald?
E: A whole lot! That's why there's a tendency for us to go overboard. A little black dress (LBD) that is either a few inches above or below the knee is the safest bet on this one. You can never go wrong with an LBD. Just be sure to dress your age. Don't let the dress overwhelm your character. A mommy-dress or a dress that's too loose or too old for your style will not look ?attering.
Stick to classic pieces. It can be a short, elegant beaded silk dress or a tube dress with a balloon skirt with pumps or strappy sandals.
With these snippets on what to wear and what not to wear, just remember to dress your age. Be comfortable in it. If in doubt, ask or do a little research! Much fuss about attire ruins the fun, so ride with the code and creatively inject your own style.
Happy de-coding!
Emerald Villahermosa does ramp modeling, and is an endorser of Sony HD World, Nestle Heaven Ice Cream, SM Sea Residences, and Philippine Fashion Week. Emerald also represented the Philippines in 2007 for the Ford Supermodel of the World in New York.
Carlo Rufino worked in the fashion industry for 13 years and counting. He's learned how a good piece of clothing can send a person's confidence and mental state into orbit. One tip, however, is not to be caught up in the vanity of dressing, but to enjoy expressing yourself through what you wear. Style may be learned, but it helps when you learn it early in life from your folks.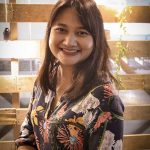 Janina Marie Rivera is the author of the book, A Night Bird Sings of Blindness and Fear and has co-authored the devotional, Dawns, published by OMF Literature. She is a contributing poet in the books Joyful Light and Whitmanthology: on Loss and Grief by Various Authors. She is the Editor-in-Chief of One Voice Magazine.