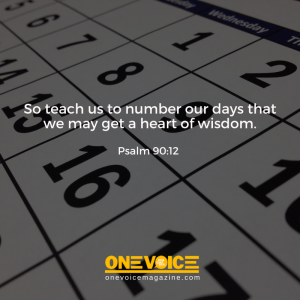 It's 2020! Many are embracing this year as a year of sharper insight; a year of 20/20 vision from the Lord. And why not? It is always good to have clarity with Him when it comes to His vision for our lives. We can say, "Father, what are Your plans for me this 2020? How can I glorify You?"
As humans, we all have the tendency to daydream a huge number of plans, but it is always good to ask Him for His. Remember the verse that says: "There are many plans in a man's heart, Nevertheless the Lord's counsel—that will stand" (Prov.19:21). We might as well start the year right by seeking His counsel!
Make no mistake about it: each day in our lives is a gift from the Lord to unwrap; each hour beautifully bundled-up with the ribbons of direction, adventure, grace, and kindness from Him. Upon the unfolding of each minute and second, we have a chance to hear our Father's voice and to be guided by His eye.
"The God Who Sees Me"—our El Roi—is on the move in people's lives and in the nations, bringing hope. Nothing escapes Him, not even the tiniest detail of drama, betrayal, or pain. The questions we should ask ourselves are: Do we see Him? Do we see Him weaving His name on the calendar of our lives and in the history of the world? Do we see Him stamping a holy thumbprint on our future, saying, "Be not afraid; It is I"?
In the coming weeks, One Voice Magazine will release stories of God moving; God speaking; God nudging people forward. As always, these stories will be filled with hope—stories where we can find the transformation of man and society possible through God.
Let's be expectant of the Lord's movement in our lives and in the world. It is my prayer that by listening to His counsel and by being sensitive to the guidance of His eye, we shall find the courage to live to the fullest of His purposes— right at the center of His will. Yes, may we be guided by El Roi!
One with you in this journey called life,
Janina Marie Rivera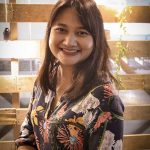 Janina Marie Rivera is the author of the book, A Night Bird Sings of Blindness and Fear and has co-authored the devotional, Dawns, published by OMF Literature. She is a contributing poet in the books Joyful Light and Whitmanthology: on Loss and Grief by Various Authors. She is the Editor-in-Chief of One Voice Magazine.