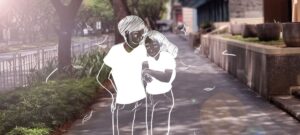 Watch this beautiful video capturing our collective sentiments while under quarantine.
Team behind this video:
Written and Composed by Jeb Monge
Wunderman Thompson:
Golda Roldan
Brandie Tan
Cristina "Tin" Sanchez
Niño Gupana
Rica Manuel
Jeb Monge
Elaine Catindig
Andy Rivera
Irish Bautista
David Santiago
Lei Gempesaw-Tamayo
Lady Cajanding
Drin Alejandro
Yanna Gemora
Special thanks to Isai Martinez and Mico Laeno
HIT Productions:
Arranged by Angelo Villegas & Mike Villegas
Guitars by Mike Villegas
Mixed by Daryl Reyes
Special thanks to DJ Brian Cua, Cyril Cabornay, and Sharon Ambas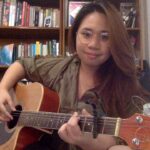 An art director in an advertising firm, Jeb works with her pen tablet and photoshop most of the time. She enjoys doing art and also volunteers as a designer in ministry events and movements. Jeb also serves as a worship leader in The Rock Church Global Impact Ministries and the Makati House of Prayer.