When Our Political Expectations Are Crushed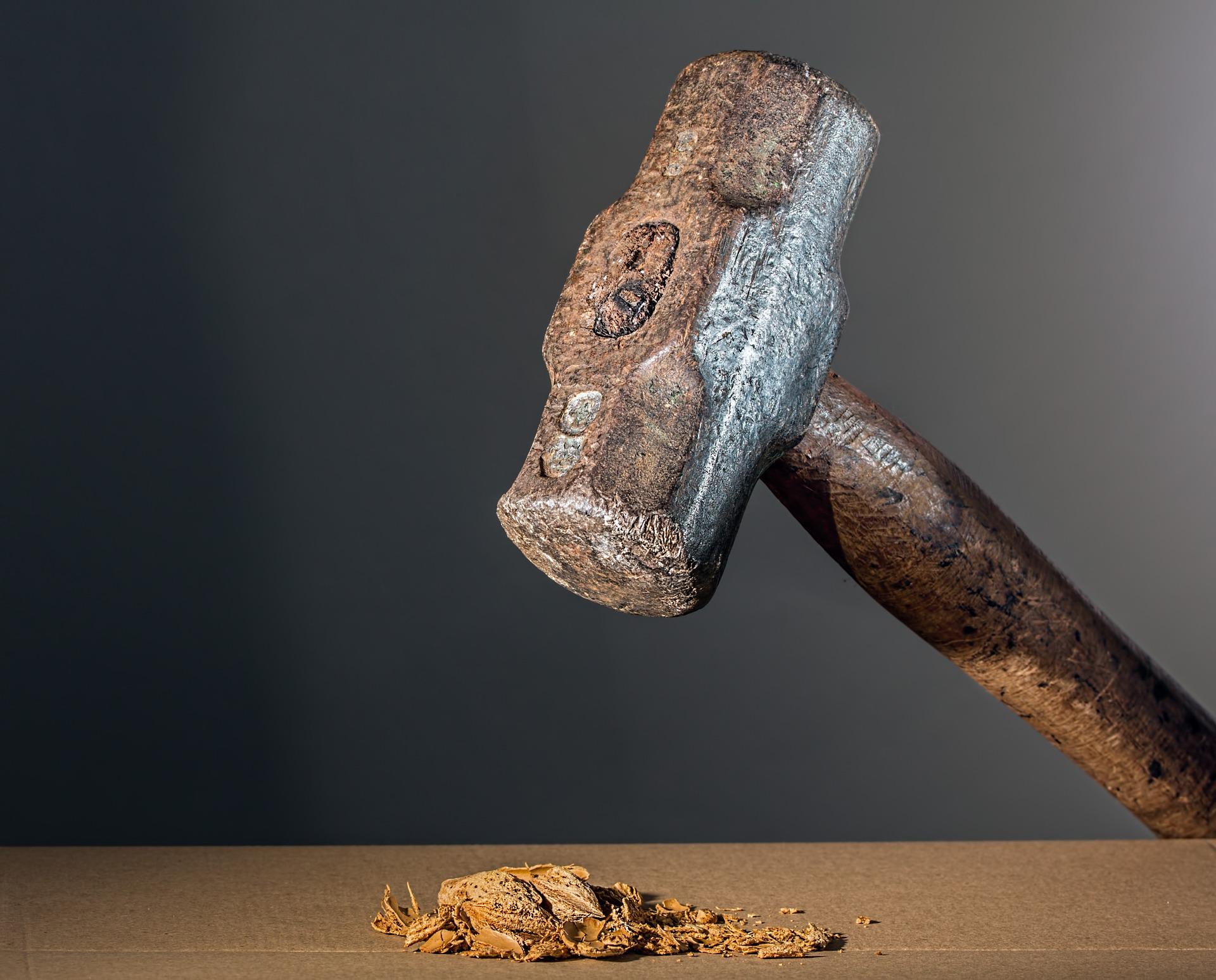 The recent elections made me reflect on Israel's expectations of Jesus when Jesus walked the earth. Israel expected a Messiah who would free the nation from the clutches of Rome. After all, wasn't this Messiah from the line of David who had every political right to the throne? Wasn't Jesus the King of the Jews? Why didn't Jesus assert Himself in the political scene, especially since Rome was an oppressive Empire? Wasn't He going to fulfill the promise that Israel was to be the land of the Jews, headed by Jews? And who better to sit on the throne than the REAL king of the Jews?
Many times, our expectations of God, when it comes to liberating a nation or establishing the ruler we want, is simply not His way of doing things. In fact, Jesus' answer to those who wanted Him to rule was, "My kingdom is not of this world. If my kingdom were of this world, my servants would have been fighting, that I might not be delivered over to the Jews. But my kingdom is not from the world." (John 18:36 ESV)
This does not mean, however, that God is not interested in the aspect of governance. In fact, when it comes to government, He is extremely interested!
When the Prophet Isaiah described the coming Messiah, these were his words: "For to us a Child shall be born, to us a Son shall be given; And the government shall be upon His shoulder, And His name shall be called Wonderful Counselor, Mighty God, Everlasting Father, Prince of Peace." (Isa.9:6 AMP, italics mine)
A Look at the Old Testament
When we look through the Old Testament, we see what can happen when a nation is under a righteous ruler. We have stories like that of King David, King Hezekiah, and King Josiah. We also have stories where a nation languishes with kings like Ahab and Jeroboam. We find a summary of sentiment in this proverb: "When the righteous are in authority, the people rejoice; But when a wicked man rules, the people groan." (Prov. 29:2 NKJV)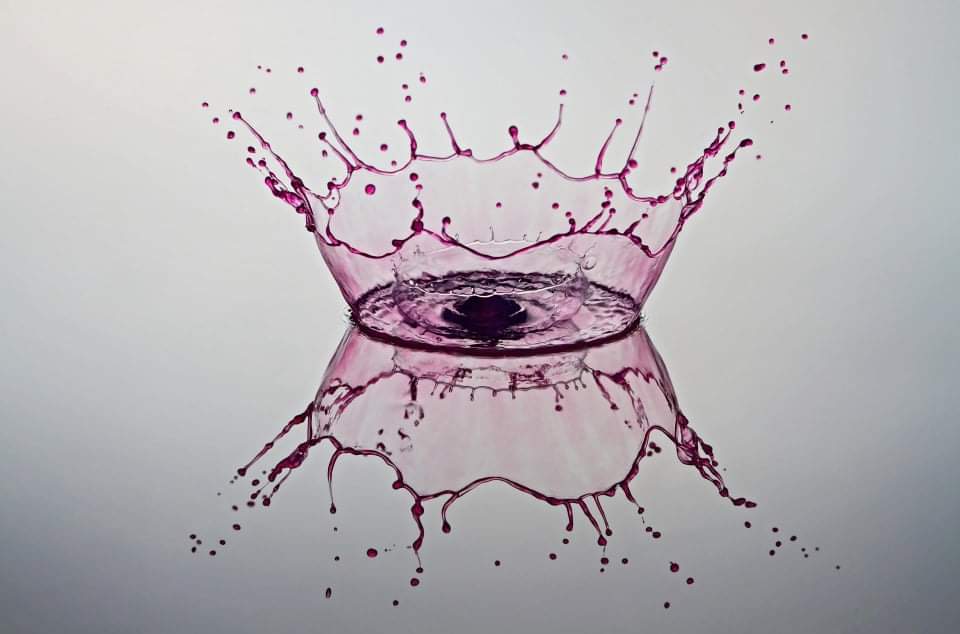 However, in our evaluation of kings, we must also realize that there were "turnaround" kings; kings like Manasseh who repented from evil and tried to steer Israel back to God at the end of his life, and Uzziah, a righteous king who became proud in the end. We also have Ahab, who, evil as he was, had moments of humility.
Whenever we feel the grief of the political situation or are tempted to lock our expectations solely on the political leader of a nation, we can remember that we can pray for our leaders to be "turnaround" leaders—leaders who can change and impact the nation toward good. We can also shift our attention back to God and ask, "Father, what can You do in this nation? In this situation?"
When Isaiah was in grief over the political situation of Israel, he turned his focus to God: "In the year that King Uzziah died, I saw the Lord, high and exalted, seated on a throne; and the train of his robe filled the temple" (Isaiah 6:1).
Jesus is still on the throne.
Looking Again to Jesus
One of the things I love about Jesus was that He gave the "power to the people." Jesus said this about the Kingdom when people were wondering about it: "The Kingdom of Heaven is within you." (see Luke 17:21)
Often, we treat this verse mystically, thinking that Jesus only wants us being filled with Heaven only to get to Heaven. Nothing is further from the truth! He always meant for Heaven to be manifested here on earth; to be pulled by His people here on earth. We know this because He prayed it to the Father: "Your kingdom come. Your will be done, On earth as it is in heaven." (Matt.6:10 NKJV, italics mine)
I believe, personally, that one reason why Jesus said this was because He knew that real transformation can only come to a nation when its people are transformed. He was giving a Kingdom model to His people that was not dependent on a political situation but a heart situation. He went grassroots, leading the common people toward righteousness. Whether or not it was Rome calling the shots, He knew He was capable of radically transforming the world if He lived in the hearts of men. In fact, Jesus made it clear that He did not come to remove the authority of oppressive Rome in Israel when He said, "Give to Caesar what is Caesar's, and to God what is God's" (Luke 20:25). Jesus wanted to make it clear that authority on earth and the authority of Heaven on earth could co-exist.
Offense in the Heart
Because Jesus knows how powerful the heart can be in turning a nation to Him, He warned us to guard our hearts. In fact, I have noticed that whenever people get vindictive toward others—whether a political figure or the common man; or when they cannot move on from an offense—it is because the principle of the log and the speck is operative in their lives. Jesus said, "How can you say to your brother, 'Let me take the speck out of your eye,' when all the time there is a plank in your own eye?  You hypocrite, first take the plank out of your own eye, and then you will see clearly to remove the speck from your brother's eye.'" (Matt.7:4-5 NIV)
Whenever we are caught in the sins of people toward us or the nation and cannot disentangle from the offense, it is wise to ask the Holy Spirit to do a deep work within us.  We might say, "Oh, I have never killed a person or plundered a nation," or "I am not as heartless as that person," we can ask the Holy Spirit these questions:
Have I killed anyone in my heart? Have I killed any politician in my heart because of my hate or prejudice? Did I murder any of my friends in my heart because they chose a different candidate, or they opposed my Facebook comments? Let us read up on Matthew 5 and remind ourselves that murder can happen in the heart!
Have I ever stolen from anyone? Have I ever robbed God by withholding my tithes and offerings? Have I robbed my country by withholding my taxes? What is my attitude when it comes to taxes? Remember that if we are going to accuse anyone of plunder, we must start first with ourselves.
Have I ever been heartless? How about heartless in granting forgiveness? Heartless in not giving a second chance for people to turn around?
A lot is at stake for a nation when it comes to HUMILITY. I believe that when we humble ourselves before God and turn from our sins (especially from that log/plank in our eyes), then we position ourselves and the nation for healing. This "God-strategy" has never worn itself out:
"If my people, who are called by my name, will humble themselves and pray and seek my face and turn from their wicked ways, then I will hear from heaven, and I will forgive their sin and will heal their land" (2 Chron. 7:14 NIV).
Pay attention to the fact that "humble" comes before "pray." It is necessary that we humble ourselves first. When we do so, we become true intercessors like the prophet Daniel who prayed for Israel by identifying himself with the sins of the nation. "Lord, the great and awesome God, who keeps his covenant of love with those who love him and keep his commandments,  we have sinned and done wrong. We have been wicked and have rebelled; we have turned away from your commands and laws.  We have not listened to your servants the prophets, who spoke in your name to our kings, our princes and our ancestors, and to all the people of the land" (Daniel 9:4-5 NIV, italics mine).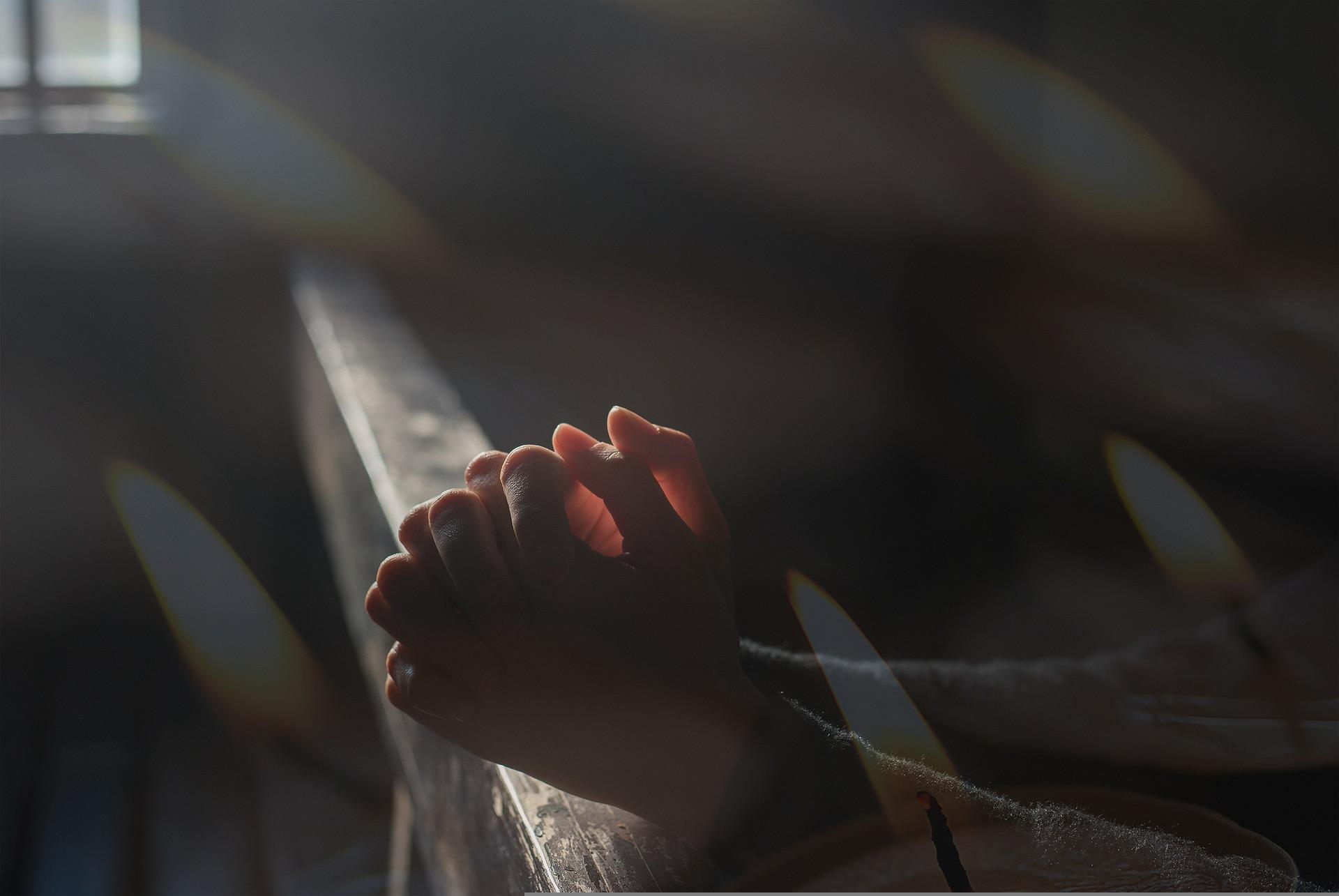 Looking Forward to the Next Six Years
When we humble ourselves, we are now in the position for God to lift the nation up. The Bible says this about humility: "Humble yourselves before the Lord, and he will lift you up" (James 4:10 NIV). Wouldn't it be amazing if the Philippines took on the stance of humility and made room for God to work?
Furthermore, we can look at our incoming president as someone whom God can raise as a father to the nation. Yes, we can pray that President Bongbong Marcos can have our Father God's heart for the nation. We can pray that he can speak healing to the wounds of many, especially the martial law victims, and perhaps even offer restitution to the survivors. We can pray that he can inspire the Filipinos to dream for the Philippines. We can pray that he becomes a president who will champion righteousness and justice. We can work with him NOT to prove him wrong, but to help him heal, too, because God knows how many rocks and tomatoes, murderous threats and slander, he's had to bear even to contemplate running for president.
Ultimately, the rise of this nation will be dependent on the rise of Christ and the rise of His Church—His sons and daughters—in this nation.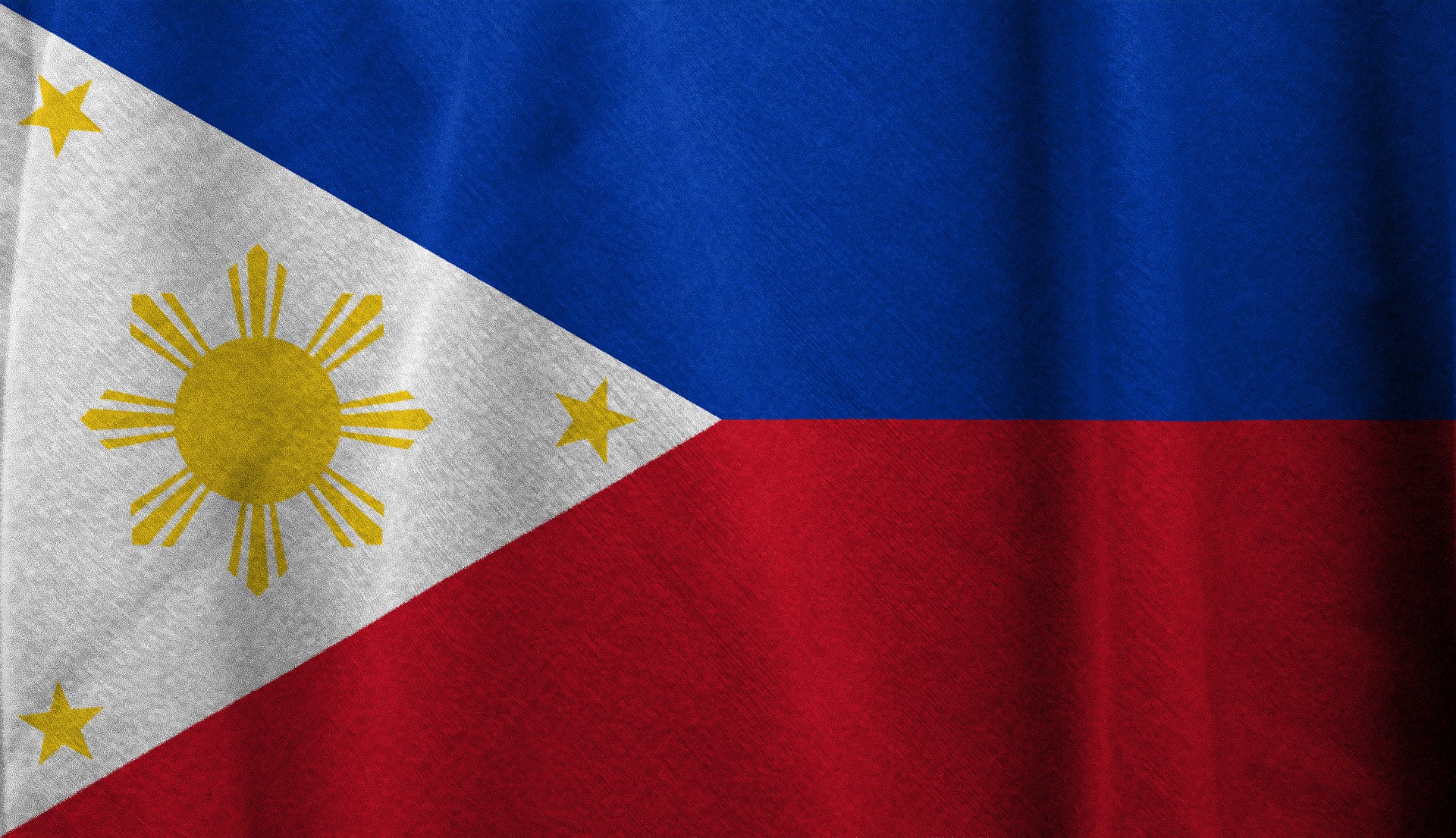 Let's be hopeful and proclaim this year and the coming years as years of FAVOR from the Lord. Remember that the government IS on the very capable shoulders of Jesus. Remember the Spirit of the Lord is within us (Isaiah 61), and because of this, we can proclaim the favor of the Lord over our beloved nation, the Philippines!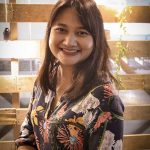 Janina Marie Rivera is the author of the book, A Night Bird Sings of Blindness and Fear and has co-authored the devotional, Dawns, published by OMF Literature. She is a contributing poet in the books Joyful Light and Whitmanthology: on Loss and Grief by Various Authors. She is the Editor-in-Chief of One Voice Magazine.