Divine Light in Dark Places
The precious years I spent at CMU paved the way for a stronger foundation where the prospect of a better life was not just possible but assured. The renewing of my mind brought about by the transforming power of the Word of God was my greatest milestone and it happened because of the Oakwood incident. I may have had the most sinister plans at that time, but it didn't stand against the sovereignty of God. He was in full control. He is and will always be.
'What the enemy intended for evil, God intended for good.'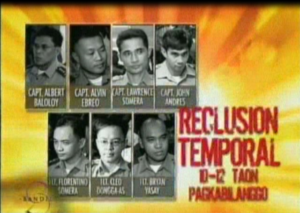 We — Phil and I – dared to present a personal account of Oakwood, and beyond, because it is a story worth telling. I may not be proud of the events that led to my incarceration, but I take pride in God whom I have come to know out of the experience. He is the architect of my transformation. He is the author of life. He can come into our lives any time if we let Him. He can turn anyone's life around just as He did mine. It is possible. It is real. I experienced it and I will always share the truth about it not only because it is worth sharing but because this is an effective weapon guaranteed to defeat the enemy,
'And they overcame him by the blood of Lamb, and by the word of their testimony…' (Revelations 12:11)
When I woke up to the truth of my rebelliousness, I hesitated to share it with others. First, because it doesn't portray the good side in me. It magnifies my foolish disposition and I was afraid I would not be able to bear the shame of it. Second, I thought that having a rebellious heart is an isolated disease, that only a few of us were afflicted by it. During the times I was given the opportunity to share my testimony, however, many were able to relate with my rebellious past. As I shared my story – of soldiery, defiance and transformation – I didn't expect that people would find it relevant. I thought it was totally removed from the normal way of life. As I unravel God's truth, I discovered the awful reality that not only did many of us fall into the sin of rebelliousness without knowing, but that some transgressions committed, or attitudes acquired, were upshots of, or related, to this sin.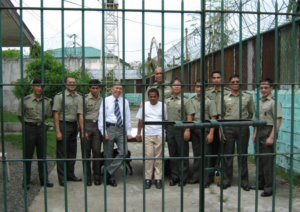 Restless Hearts Rest
In our earnest desire to change society, we took extra-legal means against the Philippine government and subsequently spent five long years within the walls of a military detention facility. Those walls imprisoned us physically but set our spirits free in fellowship with God. We now see a different society because the Lord renewed our hearts and minds. Yes, for whatever faults and misgivings we had in the past, it was we who were transformed in the end.
]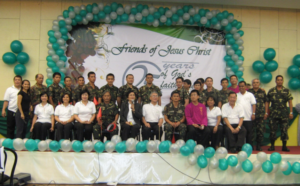 One of the invaluable lessons I learned while in detention was the intrinsic value God bequeaths on us. We are the crown of His creation. We are valuable in his sight. We belong to Him. That is why we feel spiritually ill, or uneasy at the very least, when our fellowship with God – through Jesus Christ – is broken. Aptly stated by Saint Augustine of Hippo in this timeless adage – "Our heart is restless until it rests in God." The greatest error we can commit is to cut ourselves off from the One who gives us value. Rebellion is possible for free moral agents like us. But with the possibility of disease comes the certainty of the cure. Only the character of Jesus is big enough to deal with the depravity of man. Only the Christian faith is robust enough to answer the deepest problem of mankind.
— Chapter 14, BEYOND OAKWOOD (2020)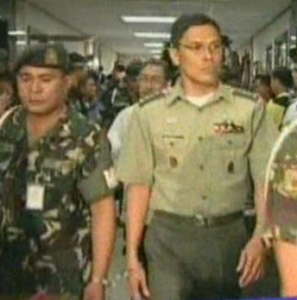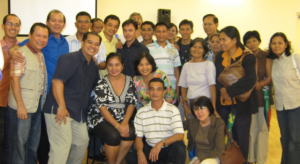 Editor's Note: You can get a copy of Beyond Oakwood by sending Captain Albert Balaloy a message on the book's Facebook page, Beyond Oakwood. The book is Php 550.00, and you can just add Php 200.00 for the shipping cost.