When the Taal Volcano erupted on January 12, 2020, it confirmed in my spirit something I had been sensing for several months—that significant and major changes were about to take place in our ministry and around the world.
My wife and I were supposed to visit the U.S. in the middle of March for a couple of months, but our flight was cancelled. The Coronavirus lockdown began mid-March, not just in the Philippines, but world-wide. While life as we know it dramatically changed, I was reminded of 1 Peter 4:17 which says, "For the time has come for judgment to begin at the house of God."
However, as I studied the verse in-depth, I found that it was in preparation for the Messiah's second coming. It was a warning to the Body of Messiah. It wasn't a type of judgment as in a condemnation; but rather, a judgment of oneself or a deep self-examination as mentioned in 1 Corinthians 11:28.
Many today are crying out for things to "return to normal" even in churches, but that is not my desire. Normal wasn't working, and my desire is that we redefine and pursue a "NEW" normal.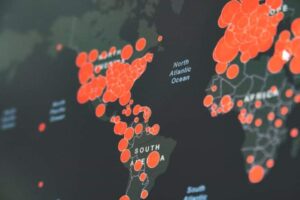 Pursuing a New Normal
So what should we be doing? First, we need to spend time with our Lord. While the Lord did not create this virus, He did allow it to take place. We need to ask Him what we are to be learning from this. If we look at our normal activities, we can see how so many of our "normal" activities are quite different from what the Scriptures instruct us to do.
Let's look at a few of them so we can get a better understanding. The Scriptures never instructed us to build bigger churches or denominations. In fact, they never tell us to make "Christians." The Scriptures tell us to go make "disciples" of "all" nations (Matthew 28:19-20).
A true Biblical disciple is concerned about only two things: the King and His Kingdom (quite different from churches today). Matthew 28:20 tells us to teach "all" that He has commanded us to do, both Old and New Testaments, and not just our favorite ones that don't cause anyone to be uncomfortable or uneasy.
Pursuing Discipleship
As a disciple, 2 Timothy 2:3 instructs us to "endure hardship as a good soldier of Jesus Christ." This verse also implies that if this is how a "good" soldier behaves, then there are also potentially "bad" soldiers as well. If a good soldier is to endure hardship, then how do "bad" soldiers act? They complain and criticize continually. "It's just not fair," "What about 'me'?" Their focus is no longer on the King and His Kingdom, but on themselves and their own flesh.
As disciples, it is not about how we feel, or what we like or don't like; it's about what the King likes. Will we be obedient to Him in all things, or obedient to our own flesh? The Lord is not concerned with how you feel or don't feel about His Kingdom; He cares about your obedience. Luke 9:23 tells us; "If anyone desires to come after Me, let him deny himself, take up his cross daily, and follow Me."
Are you beginning to see how we have been missing what the mark? This is why this judgment or self-examination must begin with us.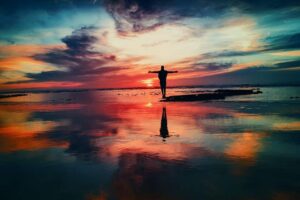 Pursuing God's Normal
So why do we need to pursue a "new" normal? Why can't we just go back to the way everything was before, when we were comfortable with everything? It is in part because of the guidance given to us in Mark 2:22, "No one puts new wine into old wineskins; or else the new wine bursts the wineskins, the wine is spilled, and the wineskins are ruined. But new wine must be put into new wineskins."
As I said before, normal wasn't working. Christians are being martyred each week [in different places] and in the tens of thousands, but most churches have not even shed a tear or worse yet, are not aware of it. Anti-Semitism is at an all-time high world-wide, worse than before Hitler and the Nazis came to power in Germany; yet do we remember the words of Psalm 122:6, Psalm 137:5-6 or Romans 15:26-27?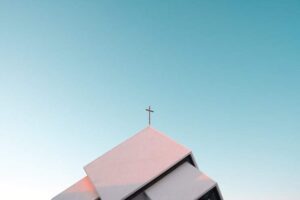 Acts 19:10 states that "this (sharing of the Good News) continued for two years, so that all who dwelt in Asia heard the word of the Lord Jesus, both Jews and Greeks." Now we know that this was not all of Asia; but rather, referring to Asia Minor. This small handful of disciples—without cars, phones, internet, Bibles, etc., but only being filled with the Holy Spirit—shared to everyone in Asia in just two years. With all we have, we cannot reach our own neighborhoods or barangays. We need a "NEW" normal established in the Body of Christ.
But there will be a cost. 2 Timothy 3:12 confirms that; "Yes, and all who desire to live godly (obedient) in Christ Jesus will suffer persecution. Hebrews 11:35-38 goes on to say some of the things early believers suffered erse 38 however, gives a caveat: "of whom the world was not worthy."
So the decision is now up to us. Do we return to the way things have always been, or will we complete our self-examination with a decision to pursue a "new" normal for the King and His Kingdom?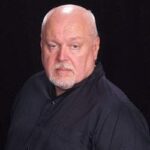 Pastor Paul Gunderson is a missionary currently residing in the Philippines. He is the Director of One in Yeshua Ministries.